This bright, colorful, and easy to read schedule for the entire 2020 year of Come, Follow Me is perfect. With 2 months per page, you can cut them down the middle and slip the whole set in your scriptures!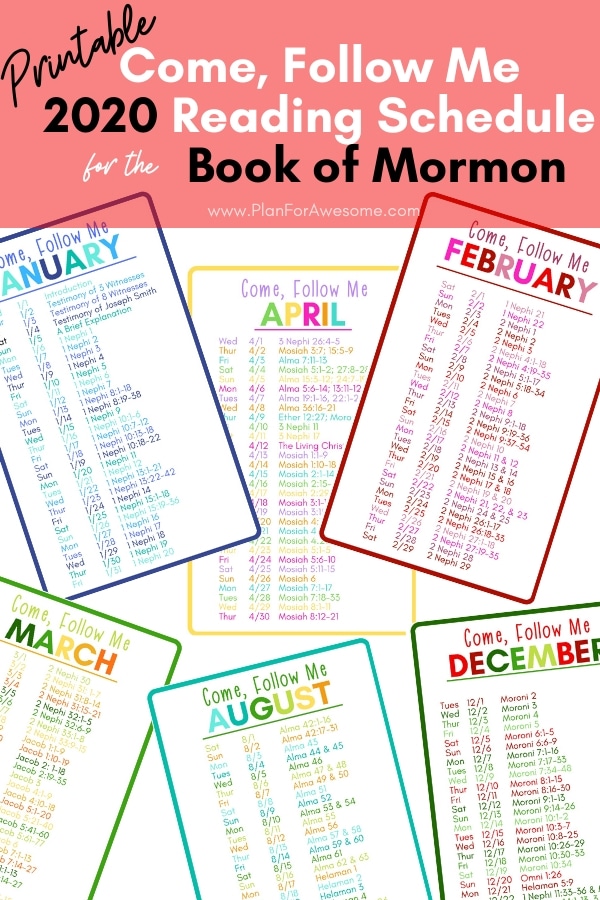 UPDATE:
**This post contains affiliate links, which means if you click on a link and make a purchase, I may make a small commission at no extra cost to you.
With the new program of Come, Follow Me debuting last year, I joined forces with my uncle to create a reading schedule that would help keep us on track to not only read the entire New Testament throughout the year, but also the Book of Mormon.
This schedule was so dang popular last year that I wondered if I should do it again for 2020, but I decided against it because this year is ONLY the Book of Mormon. I figured people didn't need a printable schedule, since it is all right there in the Come, Follow Me book.
I was wrong. I have gotten more messages requesting a 2020 schedule than any other thing since I started blogging a year and a half ago! WOW! I guess my love of colors and organization really resonated with a lot of people last year.
So, here it is, in all its glory. Back by POPULAR DEMAND!
To get your printable 2020 schedule for Come, Follow Me, click here.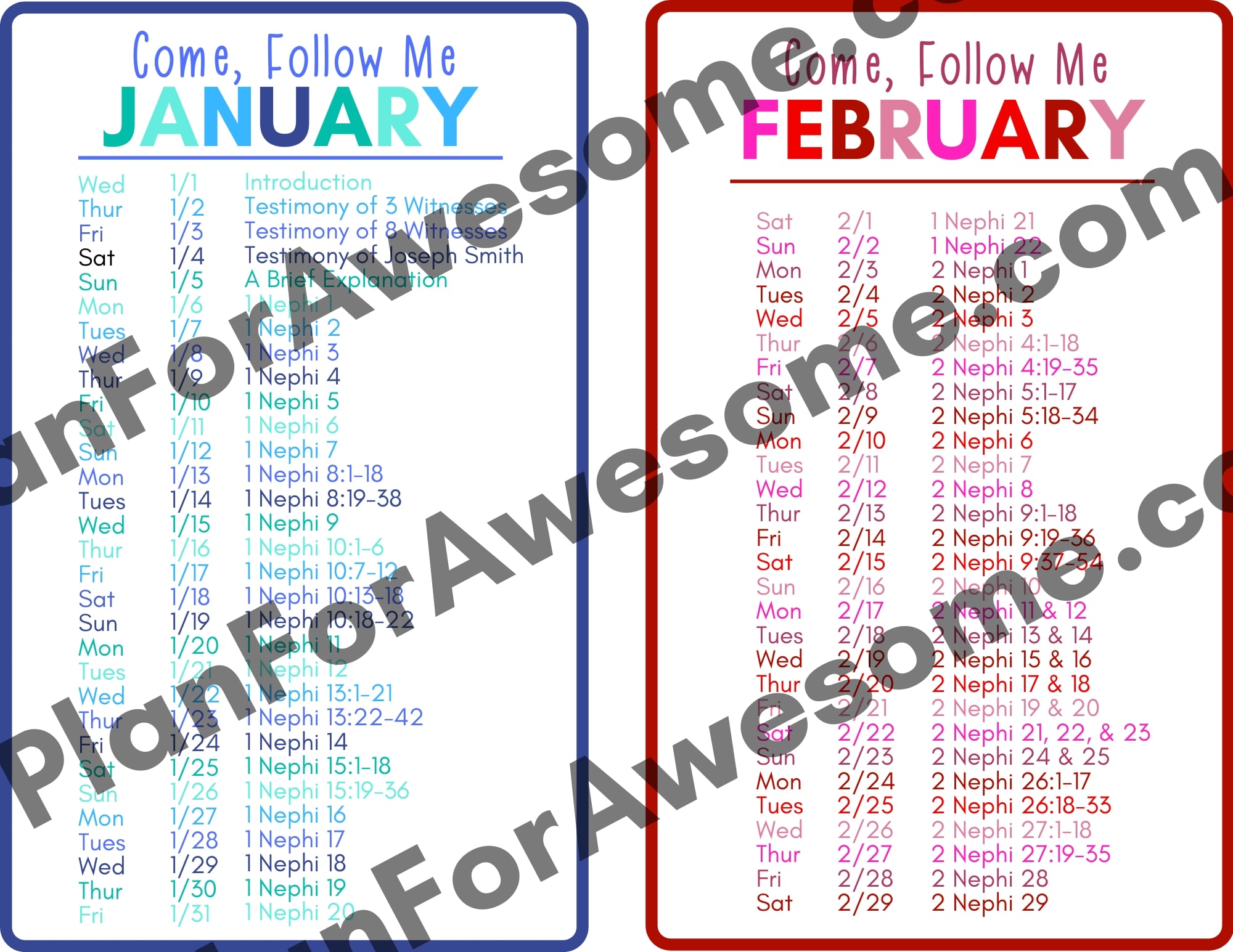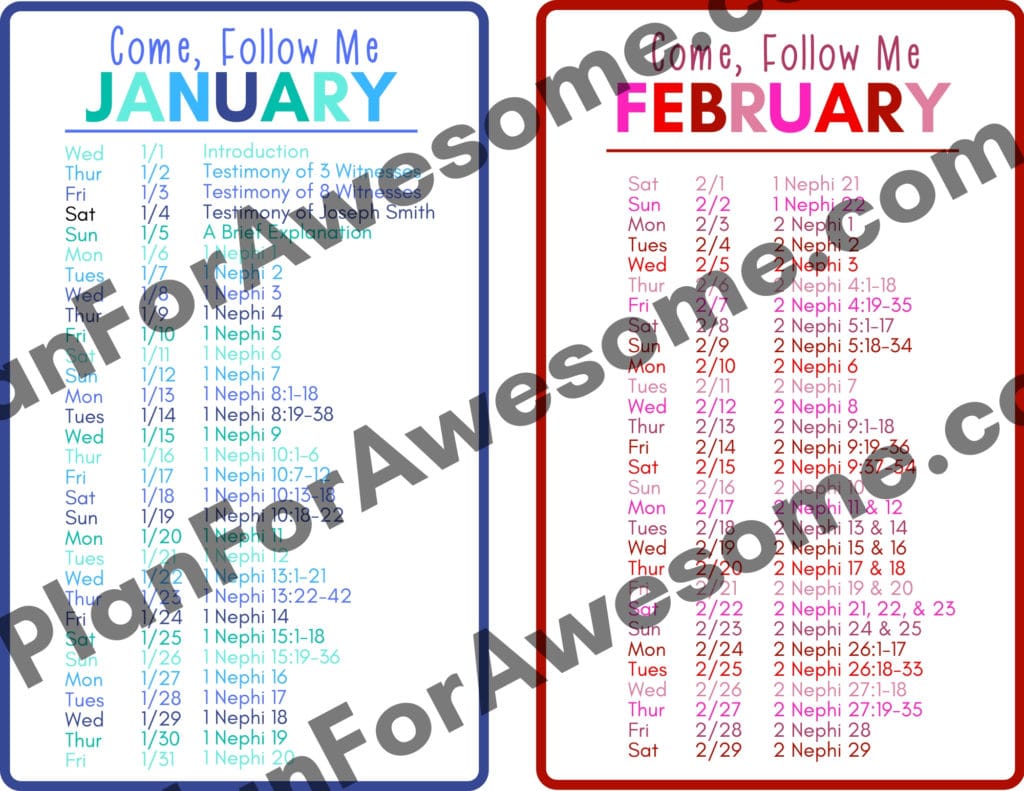 Each page of the downloadable PDF will have 2 months on it.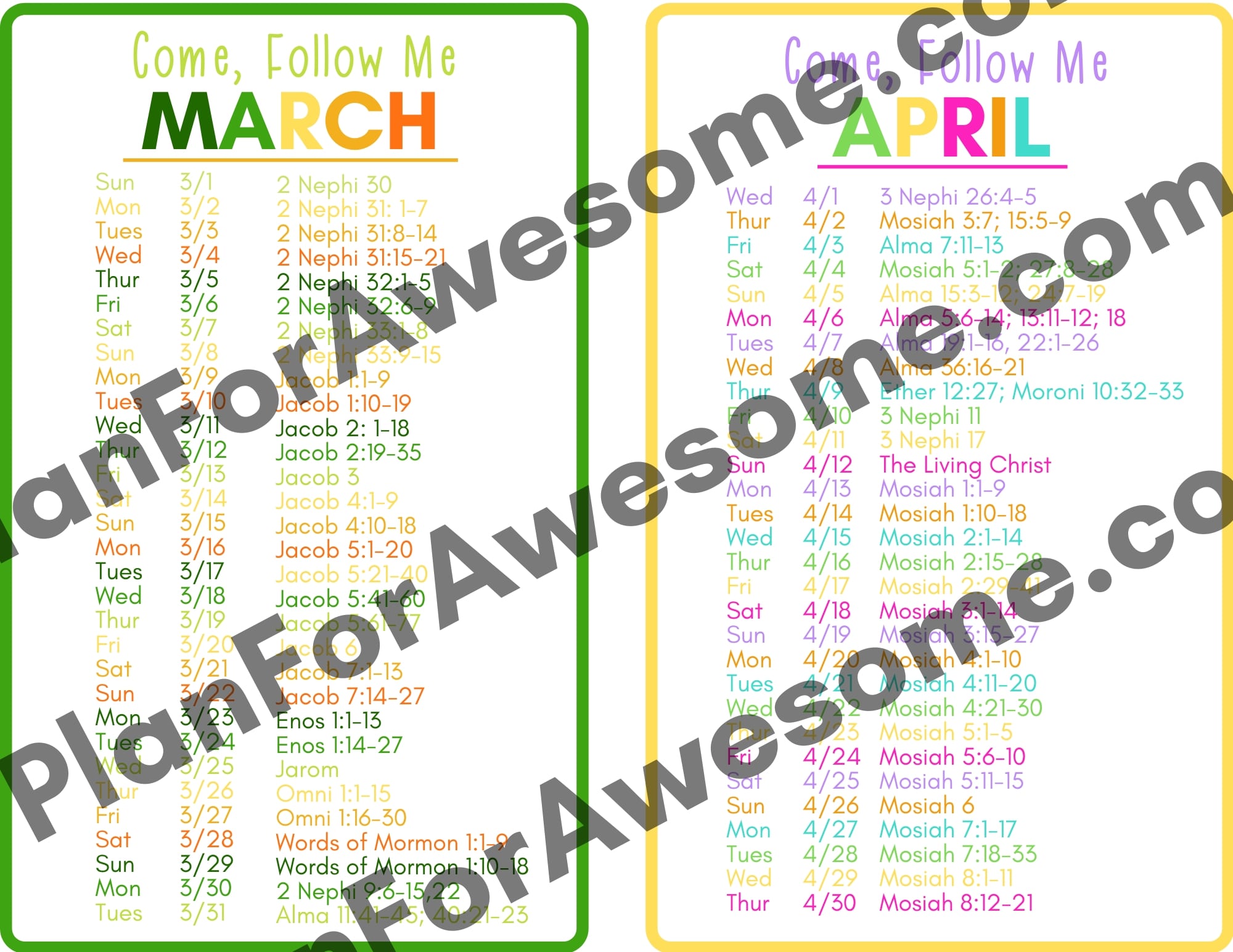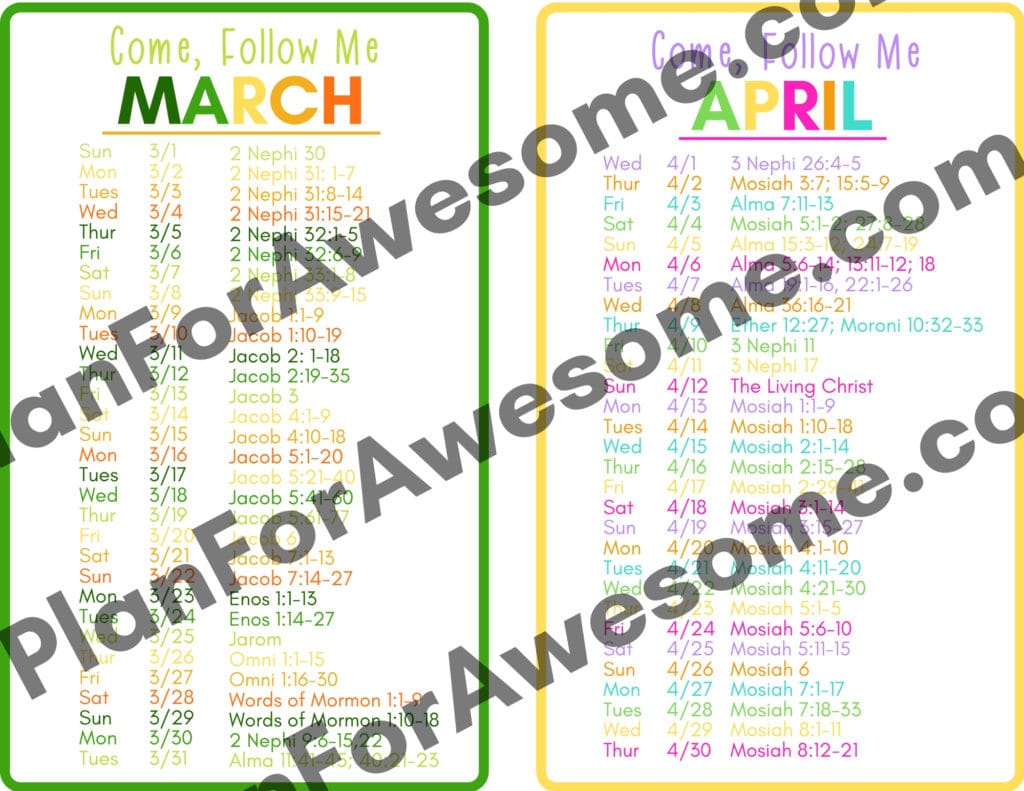 I kind of love all things colorful if you couldn't tell.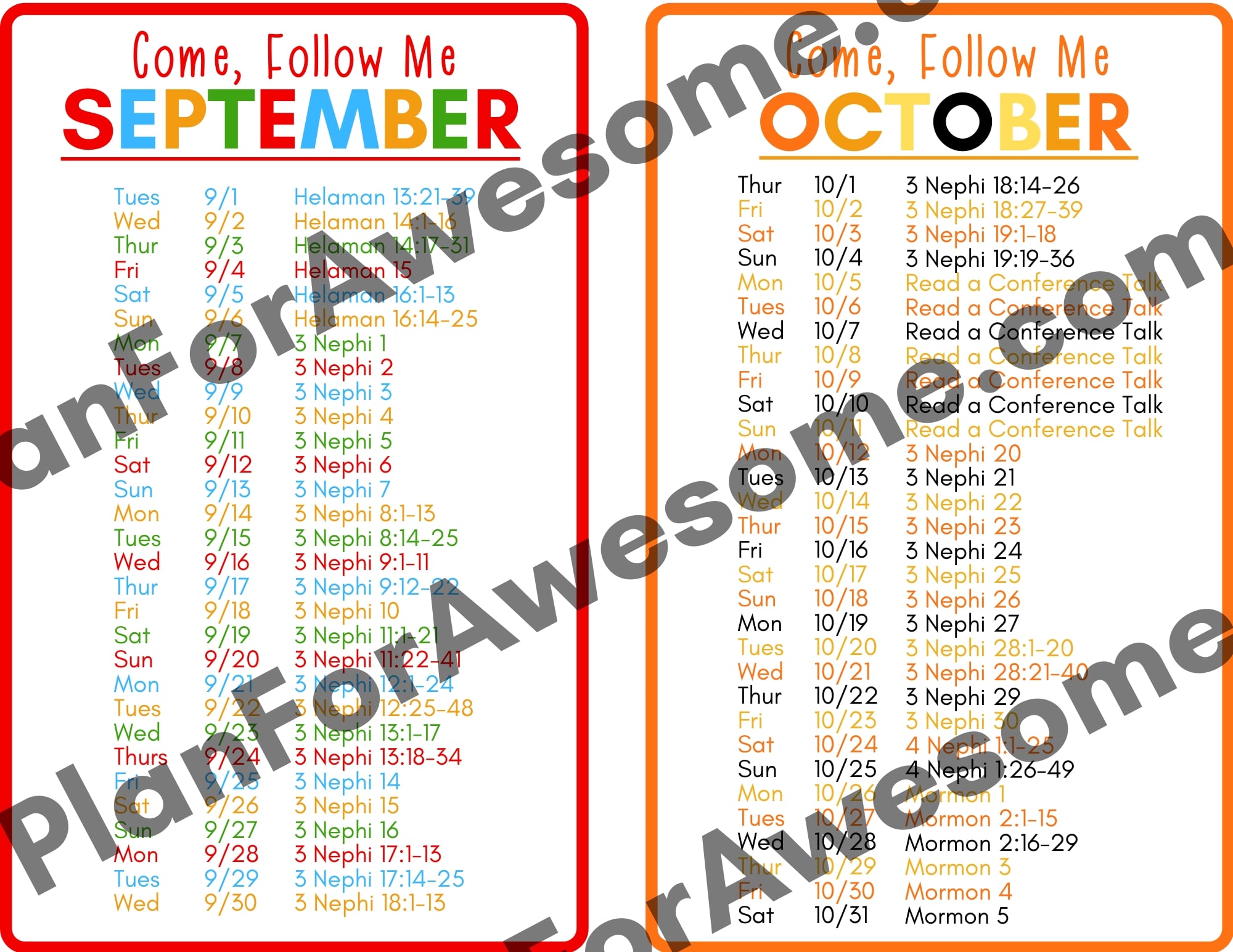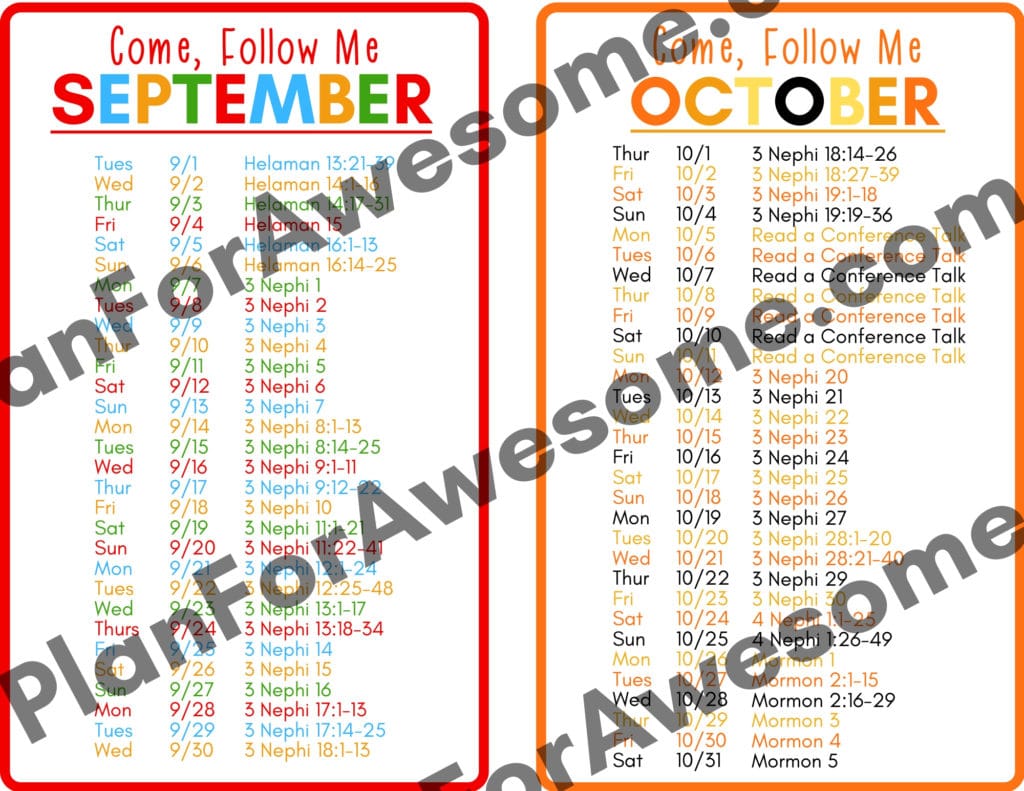 Share this post with your family, your friends, your ward (Facebook page), & your Relief Society sisters! It's as easy as copying the link in the address bar and pasting it into an email or a social media post 🙂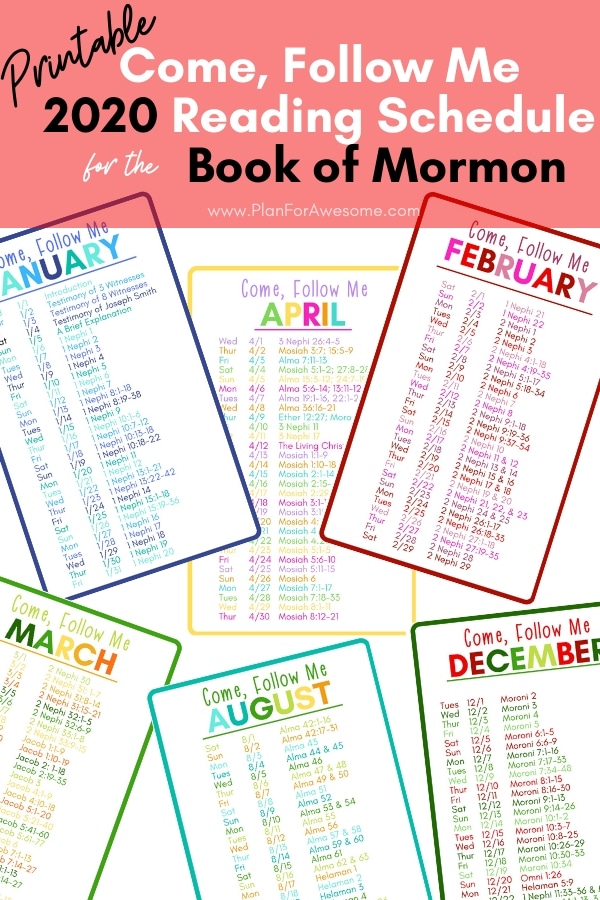 If you like these printables, be sure to check out my FREE PRINTABLE 2020 Goals for the new Child & Youth Program!