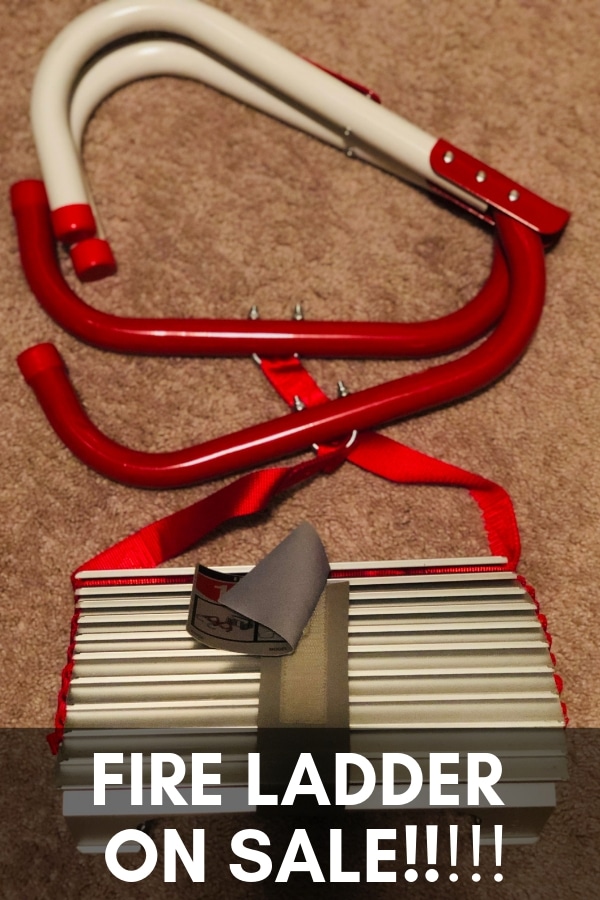 The SAME EXACT FIRE LADDER that we have is ON SALE! GO GET YOURS NOW!
If you live in a 2-story home, or if you are in an upper level apartment, you should have a fire ladder in every upstairs room. Be sure to get the correct length…this link is for a ladder for a 2 story home. There is an option for a 3 story ladder on this link as well.
NOW IS THE TIME TO GET THE LADDER(S) YOU NEED!
Seriously. This could save your life one day. Isn't $27.79 worth it?!
(Normally $65.99)
**This post contains affiliate links; using my links helps to support my blogging and my family at no extra cost to you.**
For a comprehensive post on keeping your family safe from the possibility of a house fire, see Emergency Preparedness Step 3 – Preparing For House Fires.