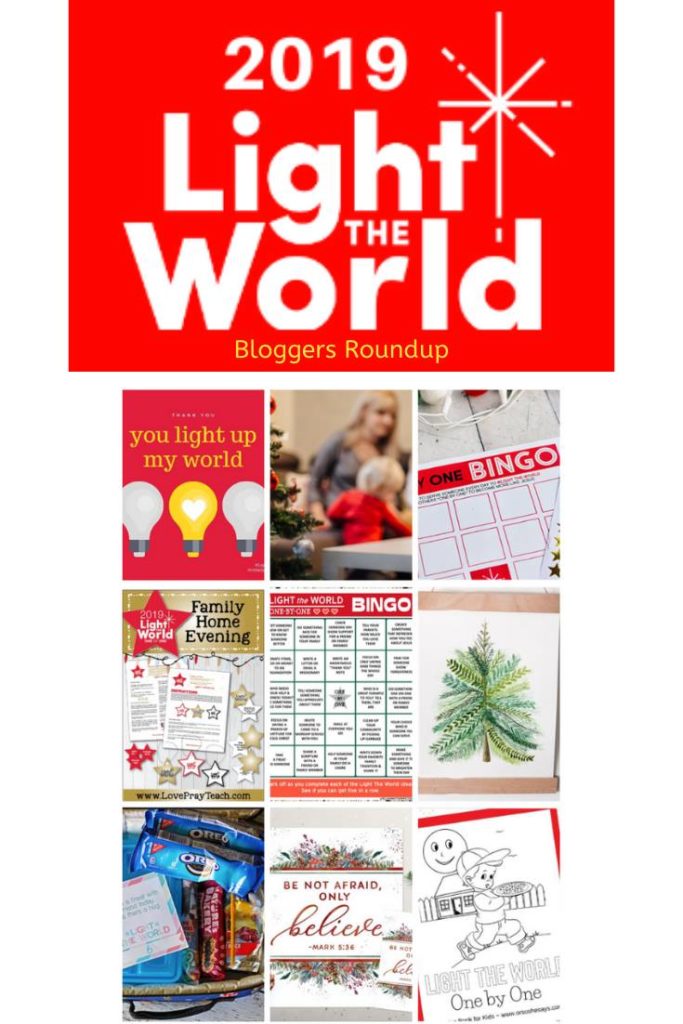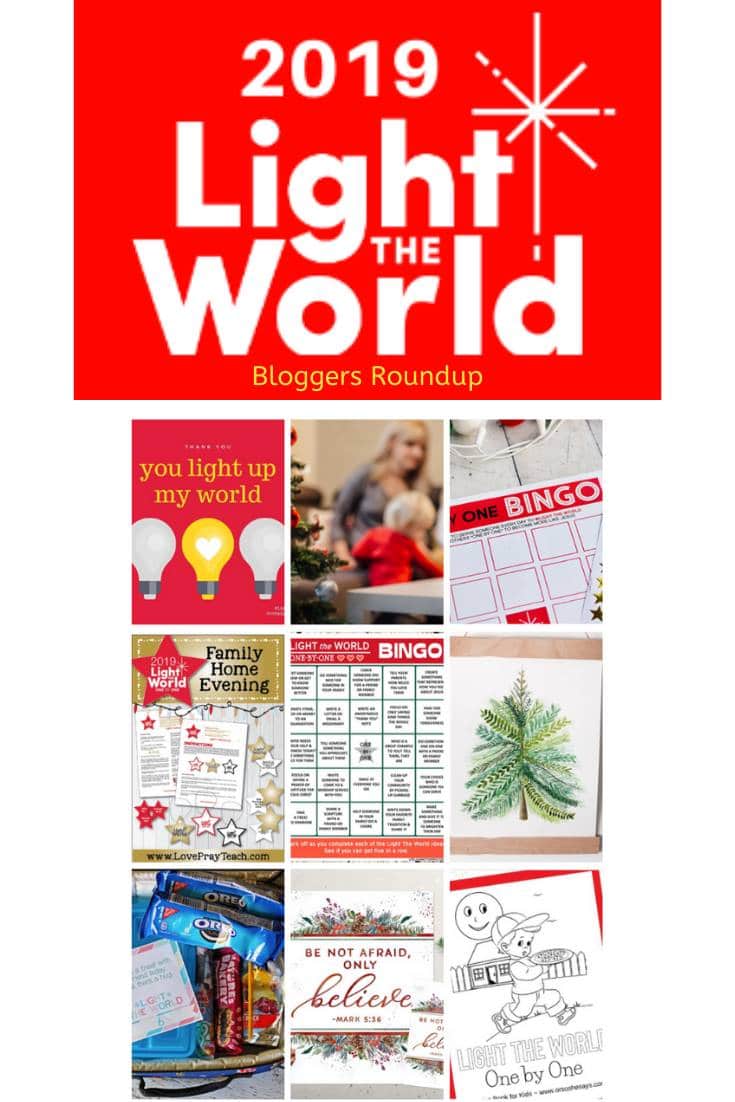 I am honored to be a part of the LDS Bloggers Roundup this year for #LightTheWorld! These women are incredible examples to me of spreading goodness and light, and I am so excited to share all of their wonderful ideas to help you #LightTheWorld this year! So let's get started…
1. TREATS FOR TROOPS
Treats for Troops from yours truly (PlanForAwesome) is a great way to involve other families in a larger-scaled effort to send homemade cookies overseas to deployed soldiers. We've done this before MANY times, and we plan on doing it again this year!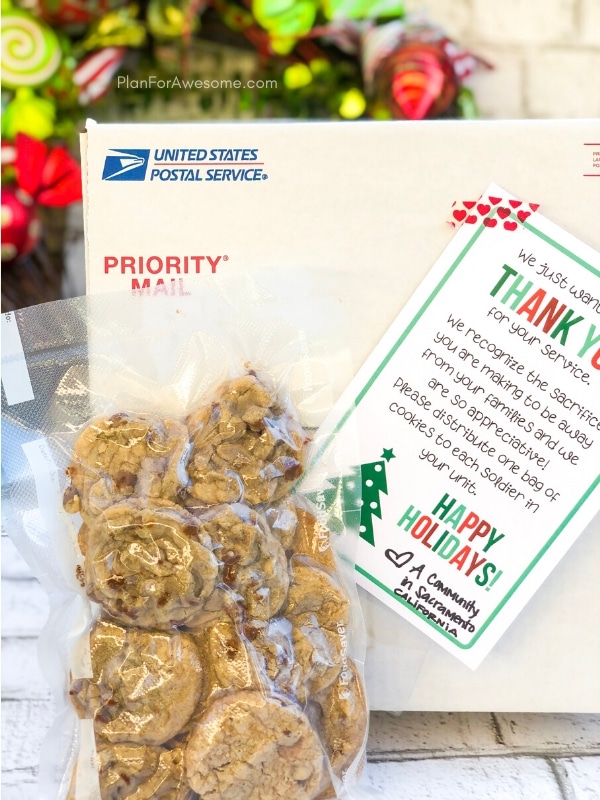 2. KID-FRIENDLY SERVICE CALENDAR, BINGO, and CARDS
Emily from Hey Friend Shop has a PRINTABLE SERVICE CALENDAR that is KID-FRIENDLY, BINGO, and THANK YOU CARDS. If you have younger children, you MUST check this one out! She has rewritten the 2019 #LightTheWorld calendar to be kid-friendly, and I LOVE IT!
3. FAMILY HOME EVENING
Love Pray Teach is one of my favorite resources for LDS printables, and once again, they have provided an adorable FHE lesson to go along with #LightTheWorld!
4. PRINTABLE SCRIPTURE
Chrissy from TeepeeGirl.com has a beautiful story of hope along with a beautiful printable scripture to use on December 8th. She has a heart of gold, and I love everything she does.
5. LUNCHBOX NOTES
Alia from Party Like a Cherry has some adorable Lunchbox Notes to help your kids remember to #LightTheWorld while they're at school. This one speaks to my heart – I love sending notes in my kids' lunchboxes, and was SO excited to see that she did this again this year!
6. BINGO
Kim from Life's Journey to Perfection has a printable BINGO Sheet, available in color or black and white. Daily tasks are always more fun with a BINGO game to go with them!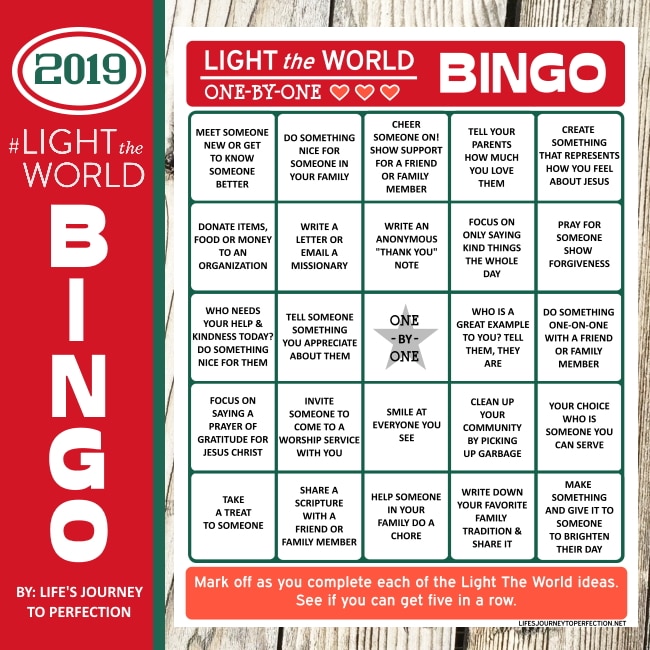 7. WATERCOLOR TREE AND CANDLES
Jamie Johnson has a beautiful watercolor print of a tree and candles to put on the tree each time you #LightTheWorld. Isn't it beautiful?!
8. THANK YOU CARDS IN ENGLISH AND SPANISH
Kerry from MrsLadyWordSmith.com made these adorable printable cards, available in English and Spanish! How cool is that?!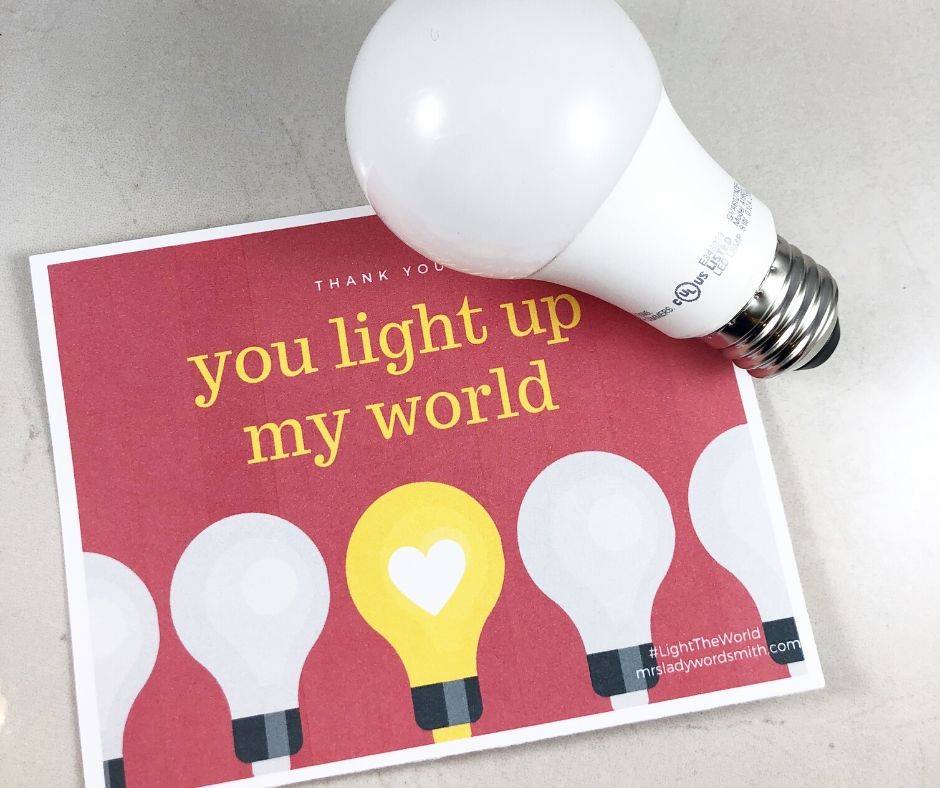 9. COLORING PAGES
Mariel from Or So She Says has some free PRINTABLE SERVICE COLORING PAGES. These would be great to go along with a Family Home Evening lesson, or even to take in your church bag for the month of December.
10. TEACHING KIDS TO LIGHT THE WORLD
Becky Squire has some great tips for how to teach kids to #LightTheWorld. I like how they are applicable for year-round service, and not just for December.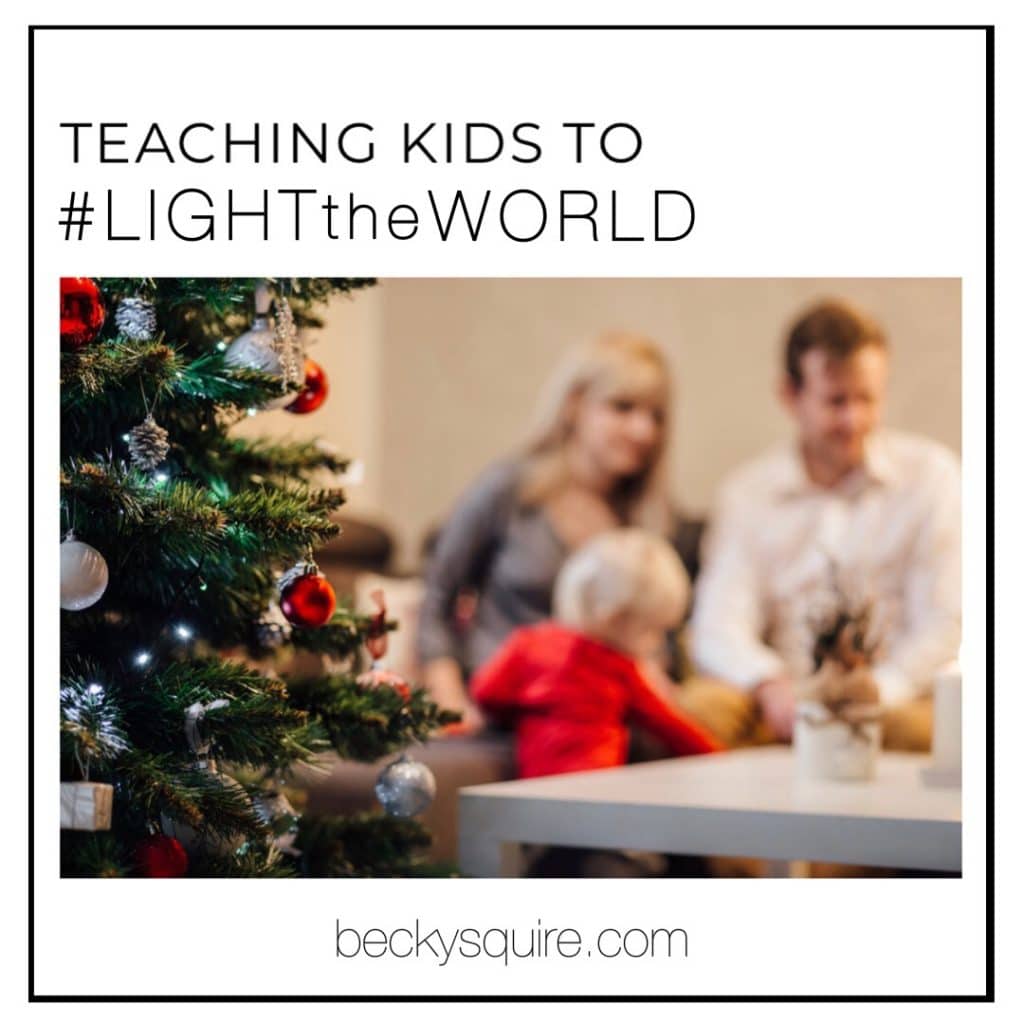 Be sure to pin this on Pinterest to spread the love and #LightTheWorld this year!