Looking for baseball practice drills that your kids can do at home? These are our 2 favorite training aids (and they are both available online!) that enable our kids to practice baseball on their own, in our very own backyard. It doesn't get better than that!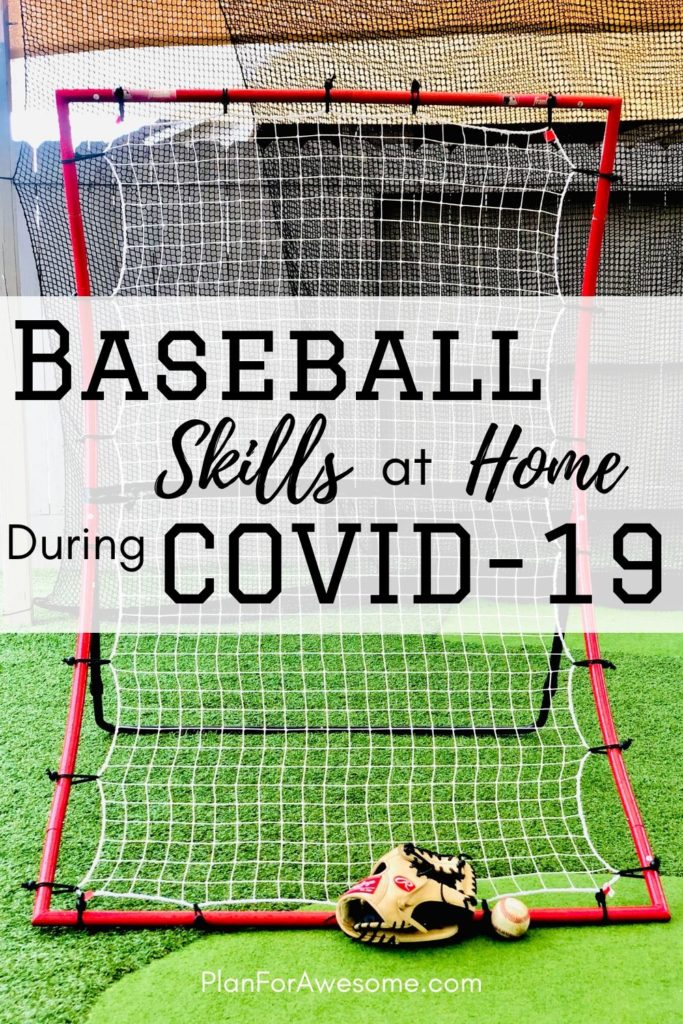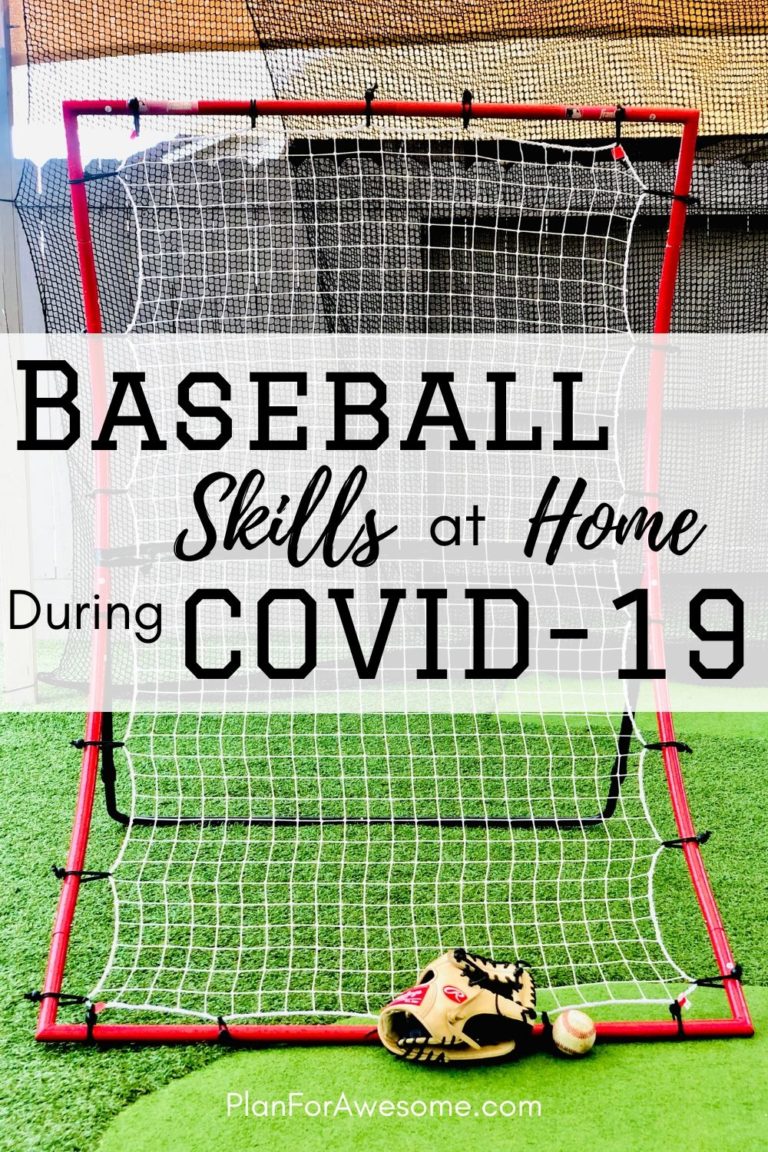 All this COVID-19 talk is CRAAAAAZY!!!!!
The suspension of the Little League Baseball season has been one of the most devastating blows of this whole thing at our house.
But rather than sit on the couch and let all our hard work of getting ready for opening day go to waste, we have implemented some practice drills that our kids can do IN OUR OWN BACKYARD that will keep their baseball skills as sharp as ever.
Enter Item #1…
**This post contains affiliate links, which means if you click on a link and make a purchase, I may make a small commission at no extra cost to you**
1 – Pitch Back Baseball Rebounder
This thing is So. Dang. Cool. Does your kid need to work on fielding? How about throwing? Problem solved. This rebounder net (affiliate link) allows you to throw a baseball at it as hard as you can, and then automatically gives you a chance to field your own ball. Watch this video – it really is incredible!
2 – Baseball/Softball Hitting and Pitching Net, Ball Holder Caddy, and Portable Hitting Tee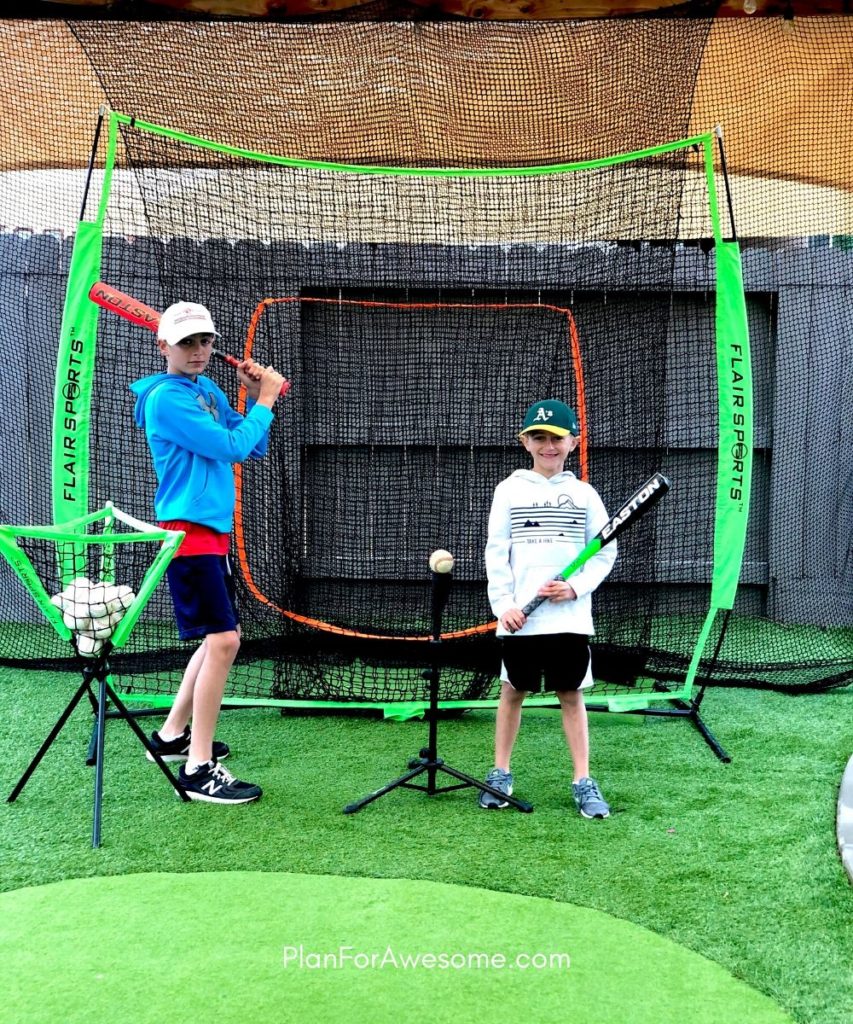 This combo pack (affiliate link) is an amazing way to practice batting and pitching in your backyard. The most amazing thing about this, is it can be done with one person. I can send any ONE of my kids out back and they have everything they need to practice baseball fundamentals.
It comes with…
A hitting and pitching net that catches balls at any speed
A ball holder caddy
Portable adjustable hitting tee
Setup / Storage
The net is easy to assemble and takes less than 5 minutes to get up.
The caddy folds up like a folding chair – no assembly required.
The tee is easily adjustable (even the kids can do it)!
If you just want the Hitting and Pitching Net, here is where you can get that (affiliate link).
3 – Daily PE Schedule at Home
We are definitely getting our money's worth out of these two nets, especially now that all baseball practices are canceled.
With the closing of schools, we have implemented a daily schedule at our house to keep everyone busy. One hour of our daily schedule is PE. It's been kind of fun to be able to decide what to do for PE, and use the time to sharpen certain skills of each individual kid.
We break up our hour of PE into chunks of time.
First Half Hour
For the first half hour, we do some form of cardio together. If it's nice weather, we will go for a run. If it is raining, we will do some sort of workout video that we own, or stream something from YouTube.
Second Half Hour
The second half hour is up to the kids and how they want to use it. They can…
Play a physical game outside together (kickball is a favorite at our house)
Play catch
Work on things like crunches, push-ups, etc.
Work on individual skills (that's when the nets come into play)
I love that we can have the rebounder net on one side of the yard and the pitching/hitting net on the other side of the yard. This allows two kids to work on different skills at the same time, without needing anyone to help them.
Whether or not you decide to purchase either of these training aids, I hope you have gotten some ideas of how to keep the baseball skills alive during this weird time in our nation's history.
To all baseball lovers and players out there: We got this!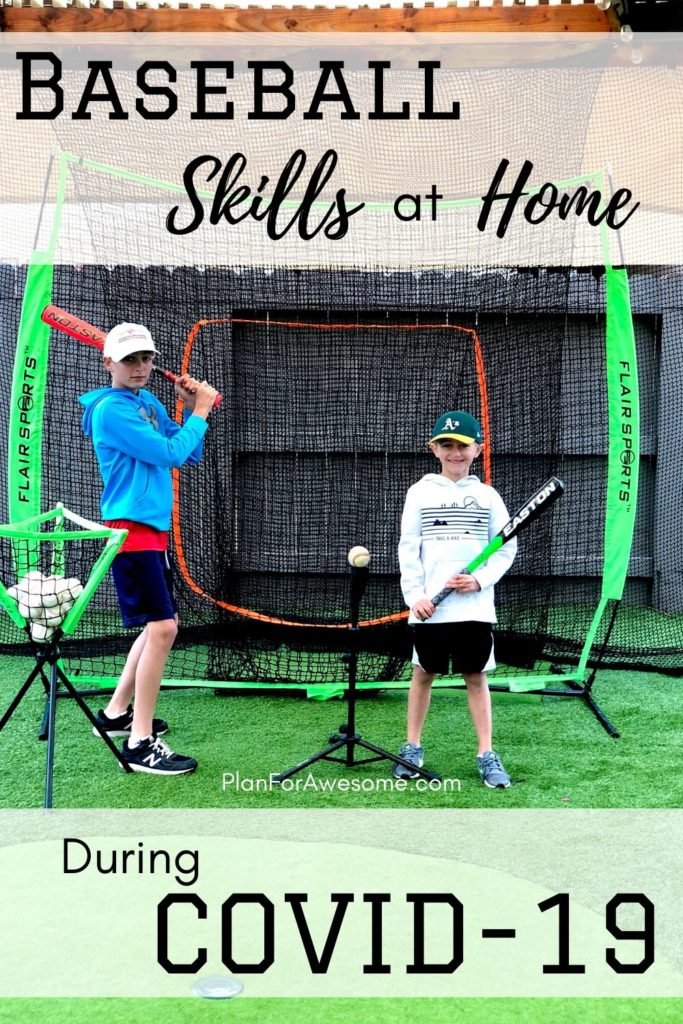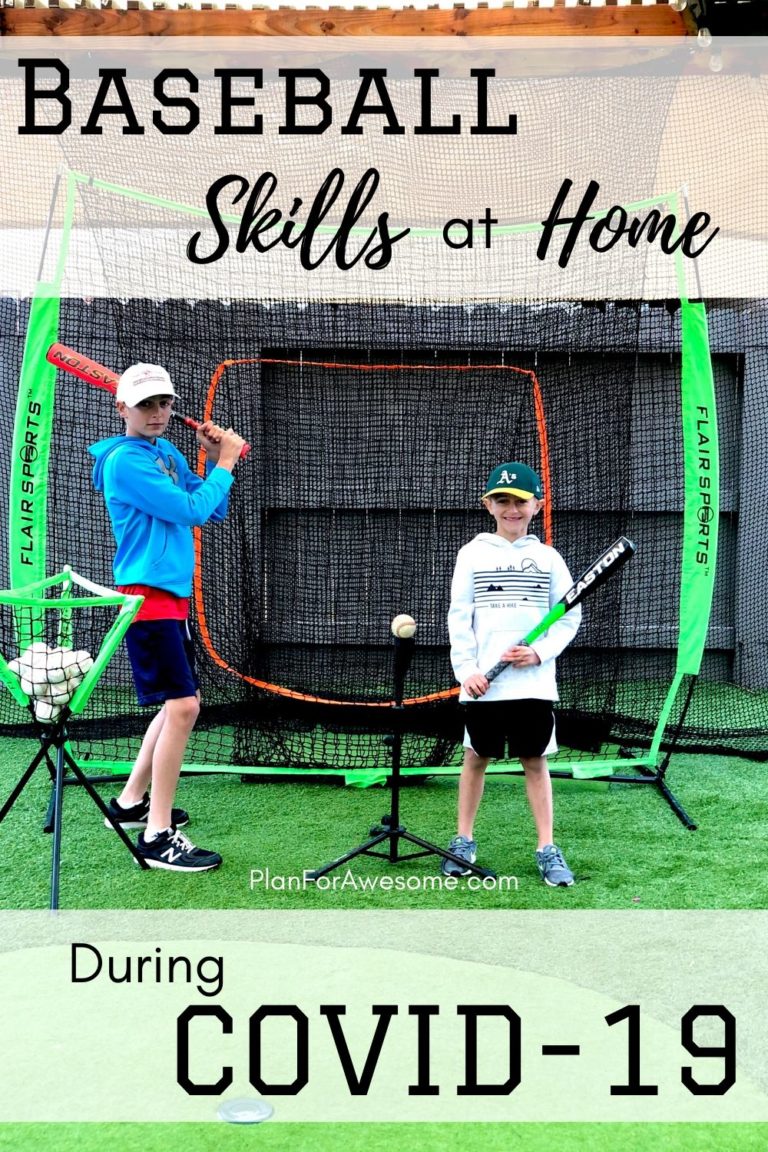 For a fun/funny service idea during the Coronavirus madness, check this out 🙂