The month of September is National Emergency Preparedness Month. These FREE PRINTABLE Emergency Preparedness Date Nights are a perfect way for couples to check some things off the list of getting their homes and families prepared for emergencies.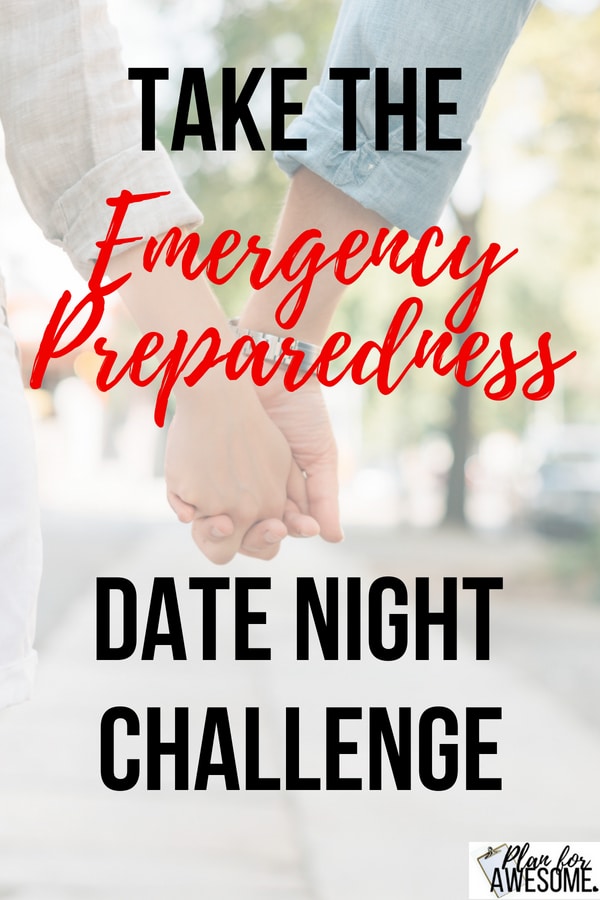 **You do not have to do this with a spouse. The date night idea is just to suggest that couples do it together. Single or married, you can do this alone, with a spouse, with your kids, etc. Make it work for YOU!**
GUESS WHAT!!!!!!!!! September is NATIONAL EMERGENCY PREPAREDNESS MONTH.
STOP! Before you say, "Oh, that's not really my thing," or, "That sounds boring," or, "Maybe next year…we're just too busy," KEEP READING.
The truth is, this is EVERYONE'S thing. NOBODY is immune to this. Emergency Preparedness is for EVERYONE.
There is no convenient time to tackle emergency preparedness. There is no guarantee that you'll ever need to use it. But there's also no way to go back in time and do what could have saved your life, your kids' lives, or your home.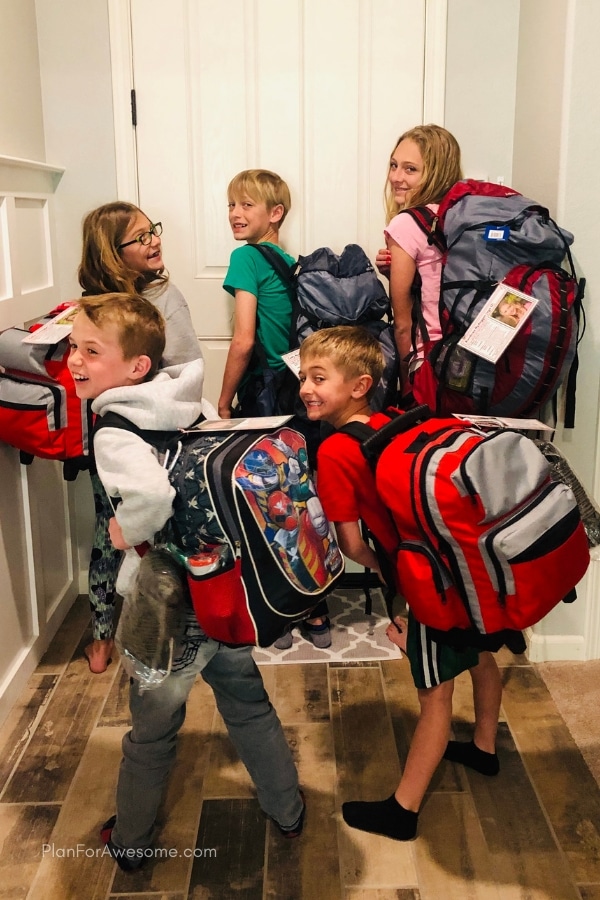 The Problem
Emergency Preparedness is for everyone.
But EVERYONE is busy.
I get it.
That's why I decided to try a different approach.
The Solution
What if you could spend just 2 hours a week for the next month on getting your home and family prepared for emergencies? And what if you didn't even have to carve out time for it sometime during your busy week? What if you were able to get it done WITH your spouse, ON your date night?
What if you were to sacrifice those date nights for one month? ONE MONTH. And you don't even have to give up your date nights. You still get them – you'll just be doing some different things than your typical dates consist of. But you still get to spend time together, without kids, connecting and having a good time. In fact, you get to spend time together building safety and security for each other and your kids. Just as there is value in nurturing your physical relationship with your spouse, there is just as much value in nurturing your emotional well-being. A big part of that is our feeling of security.
That's what emergency preparedness is all about. It's about being prepared and feeling secure.
What better way to show our love for our spouses than to make sure they are taken care of if something unexpected were to arise in our absence?
So…are you ready?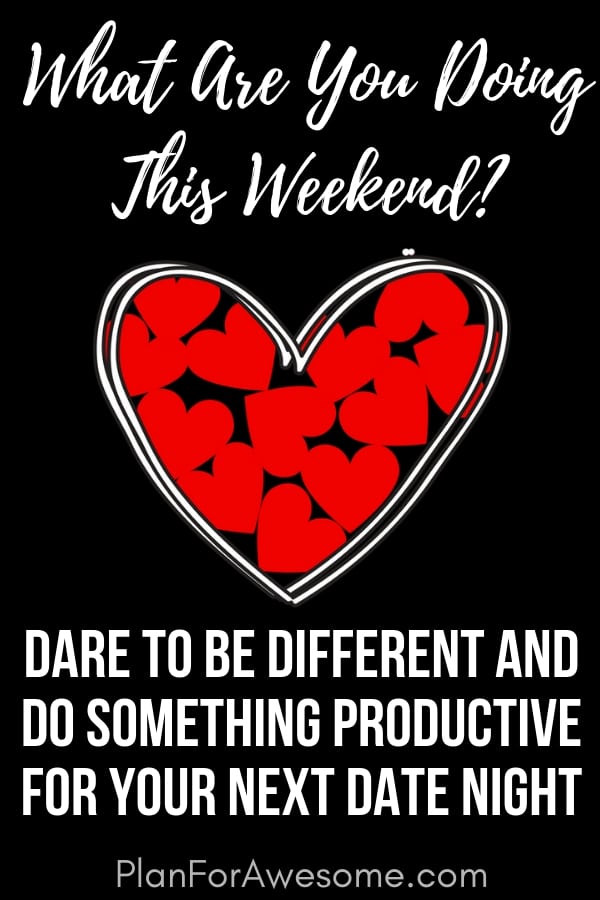 Join us in the September Date Night Challenge!
The girls over at MyMommyStyle.com are in. Who's with us?
Just block out 2 hours a week for the month of September, and leave the rest to me! It's FREE!
What You Need to Do Right Now
1. Subscribe to this blog to get the FREE PRINTABLE DATE NIGHTS.
These will not be available any other way. (If you are on a desktop, the subscription form is over on the righthand sidebar and if you're on your phone, just keep scrolling down and you'll see it below this post). You will have immediate access to all the date nights as soon as you confirm your subscription. You will also have access to a free printable Family Emergency Preparedness Night to do with your kids at the end of the month.
Subscribing to the blog simply allows you access to all my subscriber-only free printables, as well as a newsletter every other Tuesday letting you know about the new posts up on the blog. That's it. I promise ♥
2. Get those 4 date nights on the calendar.
Tip: You will want to be at your house for these date nights.
3. Arrange childcare (if applicable).
If you have young children, I would highly recommend a date night swap. Find someone else to share this challenge with, and help each other do it! Arrange a date night swap where you watch their kids one night and then they watch your kids another night.
This is beneficial on SO MANY LEVELS!
No babysitting cost

You get to share this challenge with someone else and help motivate them to get prepared

You get the house to yourself, which is ideal for these date nights
If you cannot find a sitter, this is totally doable with kids – it just might take a little longer 😉 Or you could always wait til they're in bed!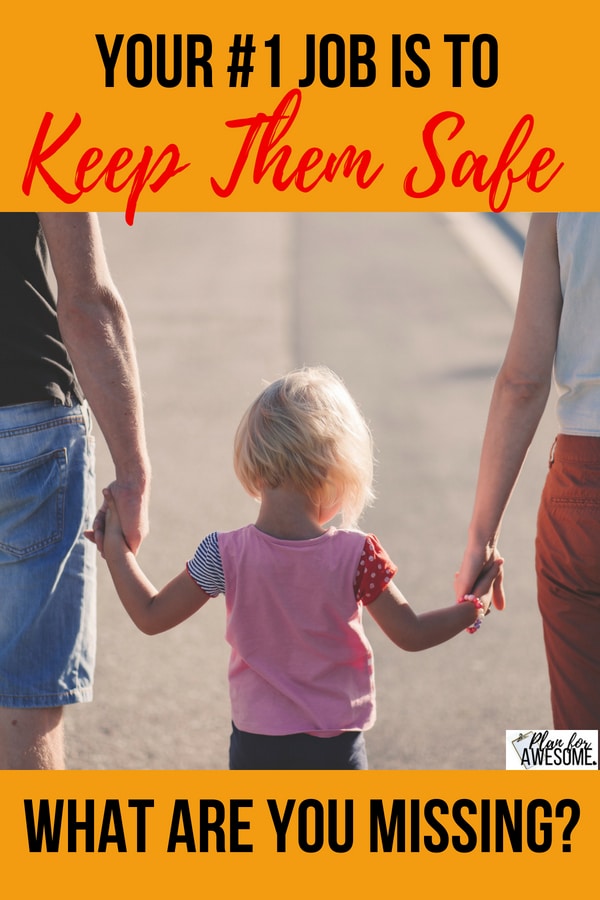 Comment below if you are IN! It's FREE!
Love this idea? PIN a graphic from this post on Pinterest, and SHARE THIS post with someone you love!