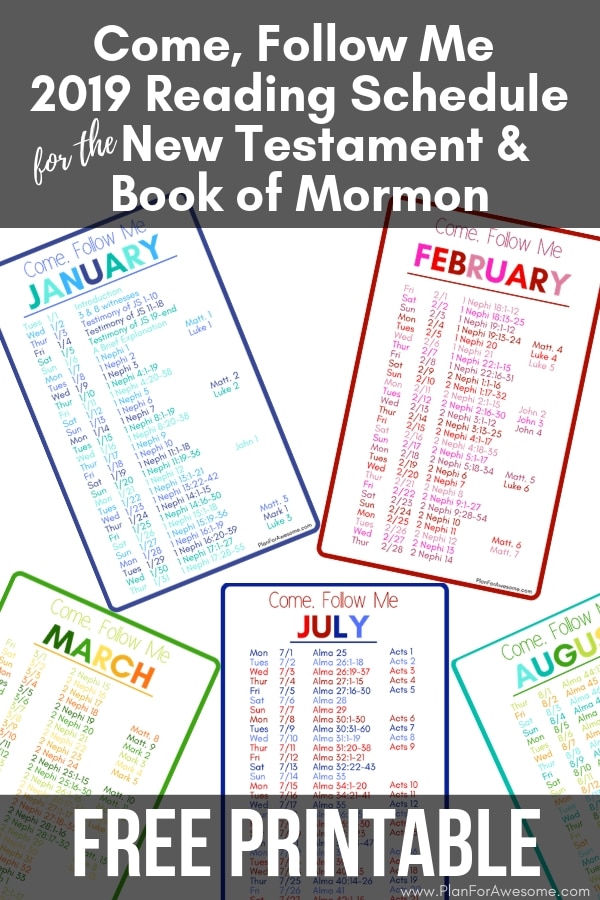 UPDATE:
In October of this year, the Church of Jesus Christ of Latter-Day Saints announced that our church meetings would be cut back from 3 hours to 2 hours. This is kind of a big deal; I have been going to church for 3 hours for my entire life.
The reason for the change is to encourage more gospel study within the home. Along with this change, came a new curriculum for families to use in their homes to help them study the gospel outside of church meetings. The manual is called, "Come, Follow Me."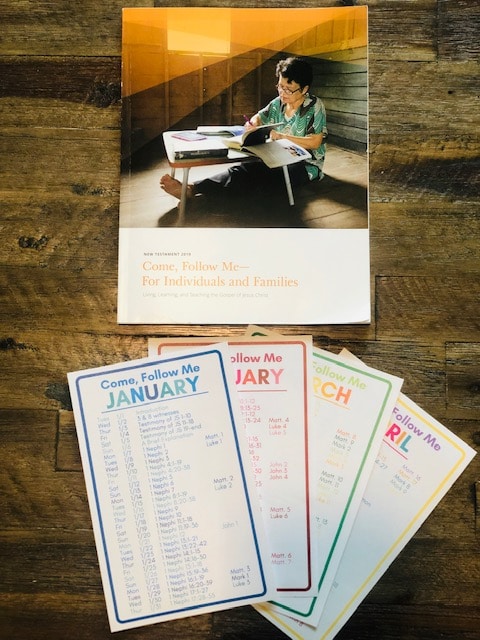 The focus for 2019 will be on the teachings from the New Testament.
However, if you would like to have a plan to read BOTH the Book of Mormon and the New Testament throughout the year 2019, I have a printable reading schedule for you!!!!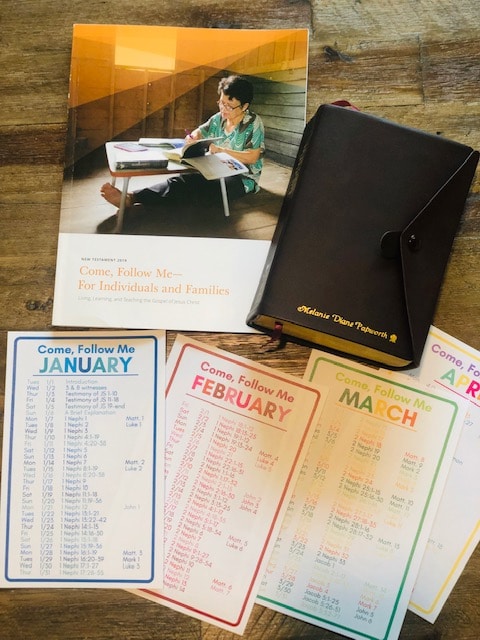 The New Testament reading lines up with the "Come, Follow Me" weekly lessons. The Book of Mormon reading is spaced out fairly evenly throughout the course of the year.
This printable reading schedule is cute, functional, colorful, and it is available to print any time.
An Awesome Way to Keep Track of Weekly Goals
***This is an affiliate link. Using my links helps support my family and blogging at no extra cost to you. Thank you for your support!***
If you are looking for a way to track your weekly goals in the "Come, Follow Me" program, this simple board, found at Ellie Avenue is an AMAZING tool.
It comes in both chalkboard and white board options.
Use code PLAN4 for an EXTRA 15% off!
There is free shipping on orders over $30, so find a friend to order one with and get free shipping ♥
Be sure to share this post with your friends, family, ward members, etc!
Pin it on Pinterest!
I also posted this on my Facebook page to make it easy for you to share it straight to your ward's Facebook page.
For a schedule to complete the Personal Progress program in one year, start to finish, see A Year of Personal Progress for Young Women.