Free printables to help your kids organize their goals for 2020 for the new Child & Youth Program for the Church of Jesus Christ of Latter-Day Saints. One set in boy colors and one set in girl colors.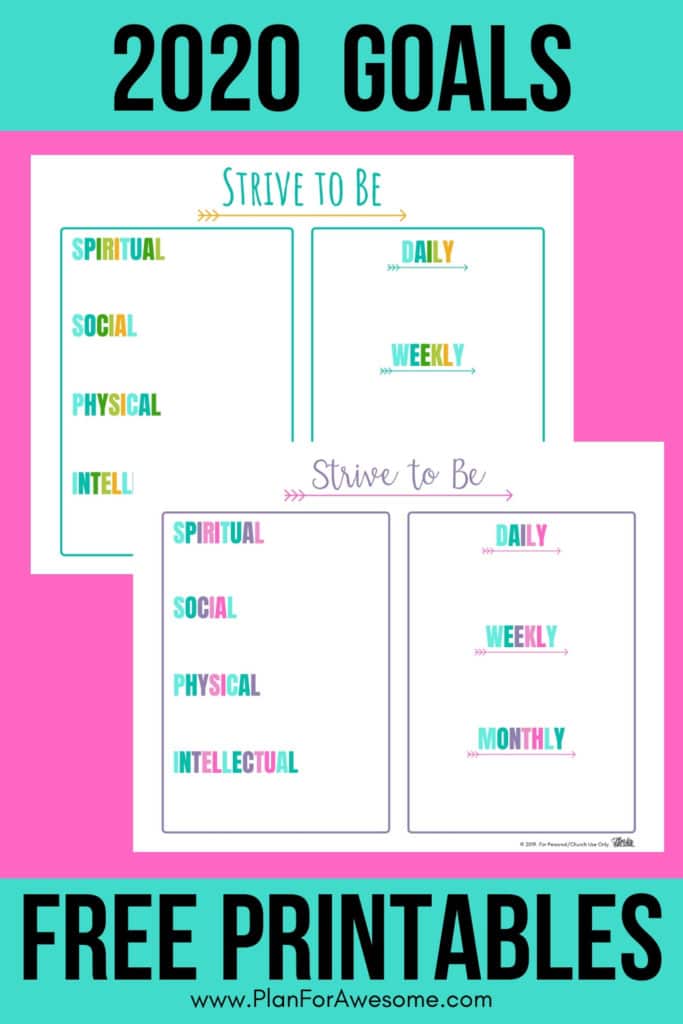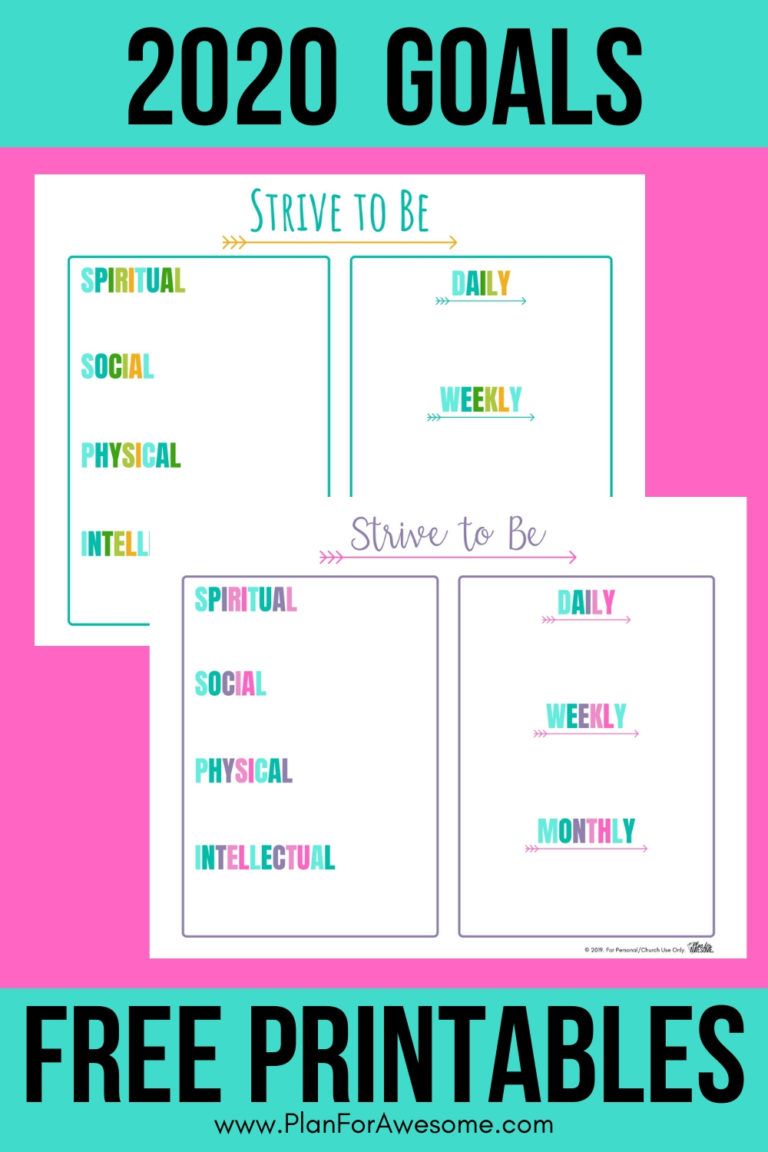 *This post contains affiliate links, which means if you click on a link and make a purchase, I may make a small commission at no extra charge to you. See my full affiliate disclosure for more details.
With this new Child & Youth Program, we have been focusing a lot on setting goals for 2020. We have been brainstorming for the past couple months, and we finally decided on our final goals this week.
It was interesting to see how everyone's physical goals coincided with the sports they are involved in. 4 of the 5 kids are gearing up for baseball/softball season, so they decided to set goals of practicing pitching, throwing, catching, fielding, etc.
We got this Pitch Return Trainer and Ball Rebounder (affiliate link) for the kids to be able to practice baseball without a partner when the need arises. Best $40 we spent this year! Ha!
I wanted a place for us to write our individual goals, but also to write out our plan for how we will achieve those goals. I searched for printables that would have exactly what I wanted, but couldn't find any out there. So I made my own 🙂
How to Use Them
These printables are pretty simple and straight forward. The box on the left is where you write your goals.
I wanted a place to quickly refer to what we should be doing daily, weekly, and monthly. So that's what the box on the right is for. It's a place for you to write your reminders of what you need to be DOING to accomplish those goals. Most of ours ended up being heavy on the daily tasks, with only one or two things to be tracking weekly or monthly. Everyone's will look different, of course.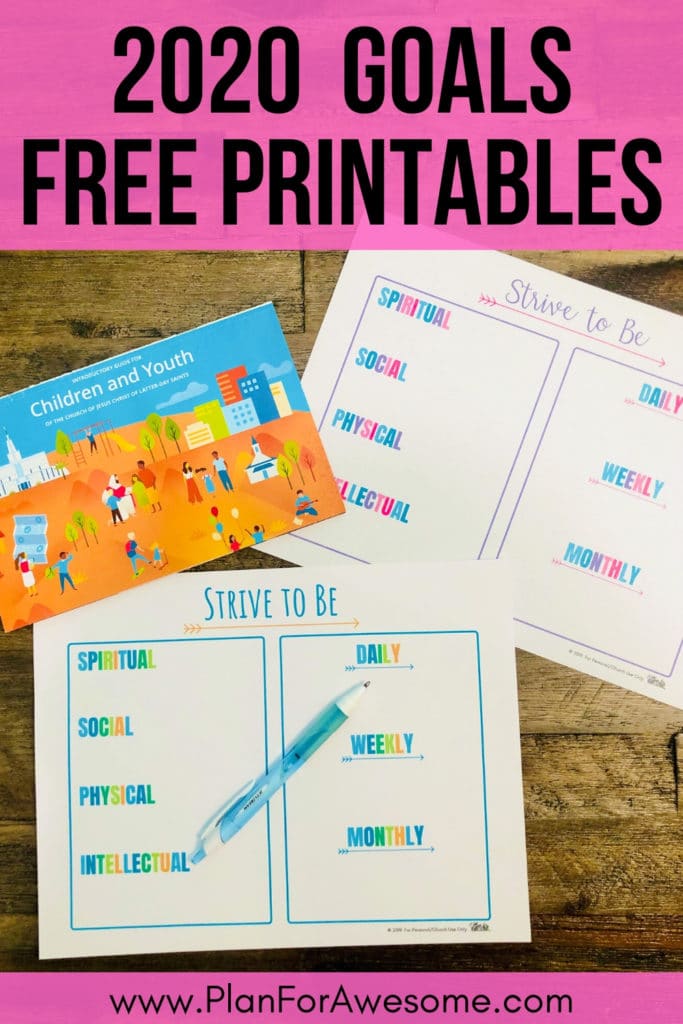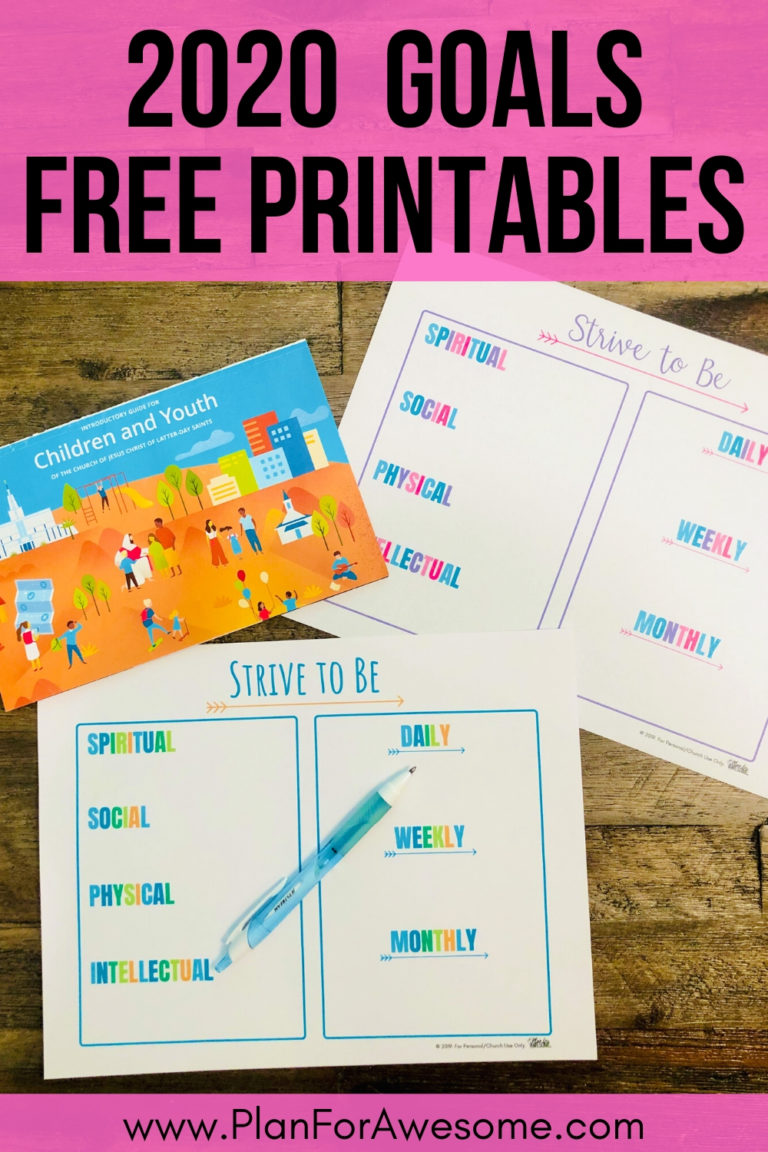 4 Different Printables
In total, I made 4 different printables. They are all really similar, but here are the differences:
The first one is for older kids (more girly colors), with a #1 and #2 under each area, since the older kids have been encouraged to have 2 goals per area.
The second one is for younger kids (more girly colors), because it doesn't have the numbers on it. This leaves space under each area for ONE goal.
The third one is for older kids (more boyish colors) with the #1 and #2.
The fourth one is for younger kids (more boyish colors) without the numbers.
Download Yours Here!!
**These printables are FREE! All I ask for is a kind follow on Instagram / Facebook / Pinterest or a share/pin of this post. Feel free to share this with friends, family, ward members, etc. Thank you for your support!**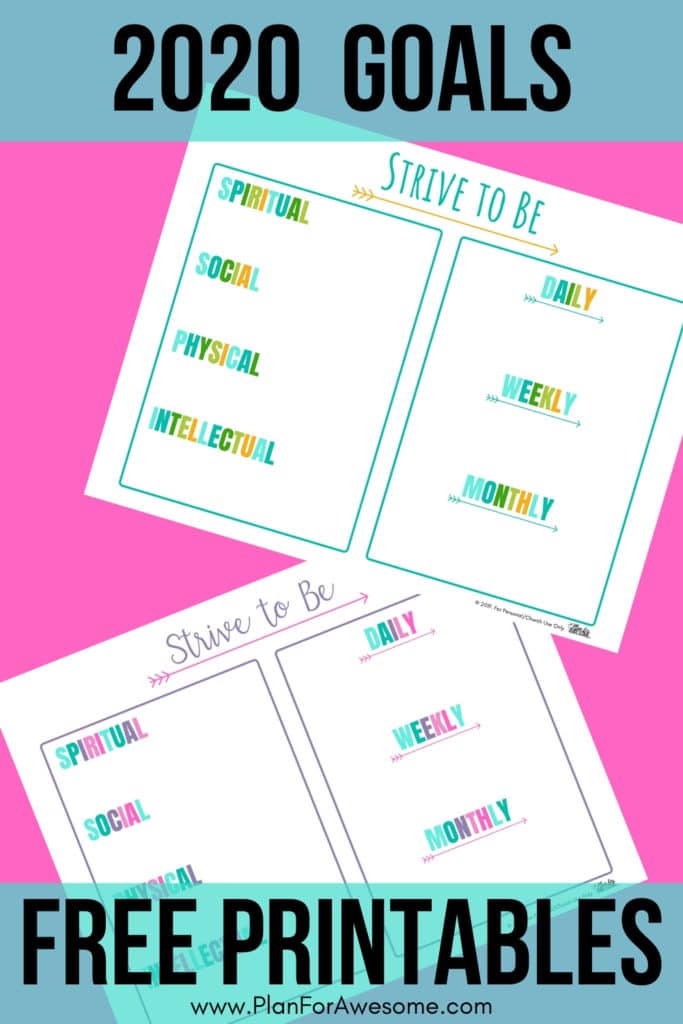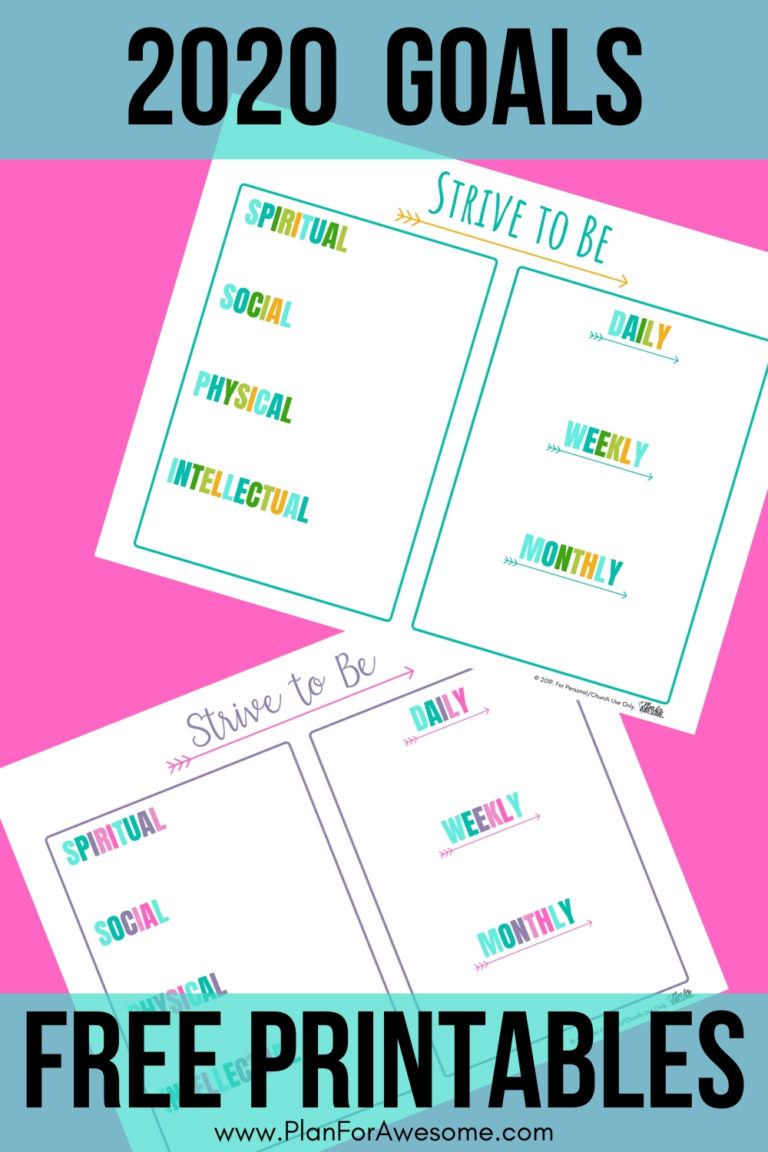 If you like these printables, check out my 2020 "Come, Follow Me" printable reading schedule for the Book of Mormon!