What you need to know about becoming a Thrive Life consultant
Is being a consultant right for you?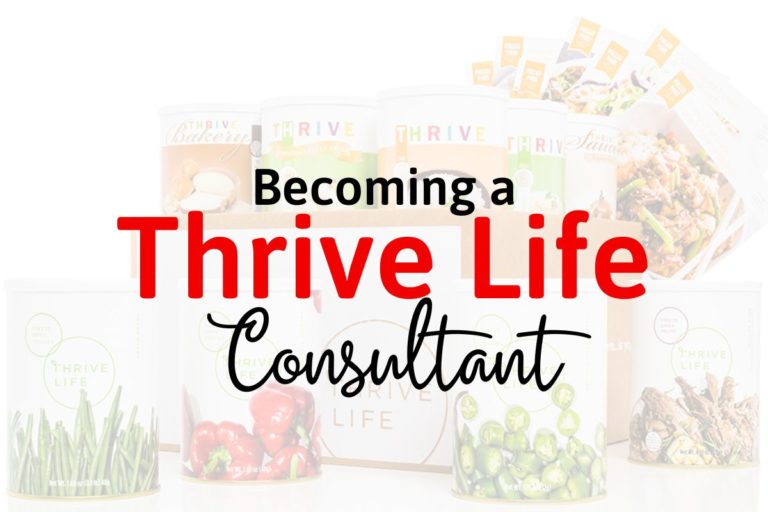 **This post contains affiliate links, which means if you click on a link and make a purchase, I may make a small commission at no extra cost to you.
"Is becoming a consultant worth it?"
I have gotten this question so many times. I cannot believe it has taken me this long to just make a post dedicated to answering it.
One of the first things people usually want to know is if it's going to cost them money and if so, how much. So, let's get that out of the way first:
YES. You will need to spend a little bit of money upfront. But, stay with me because I'll give you some more information that might make it worth it for you.
What's the difference between a Consultant and a Customer?
Wholesale pricing
Free shipping on orders over $99
Commission on your own orders
Commission on your customers' orders
Commission on team sales
Early access to sales
New rank gifts
Corporate events
Wholesale pricing
Free shipping on orders over $99
Personal referral link (get 10% of your friends' first orders in Thrive credit)
Opportunity to double dip
How much does it cost to become a consultant?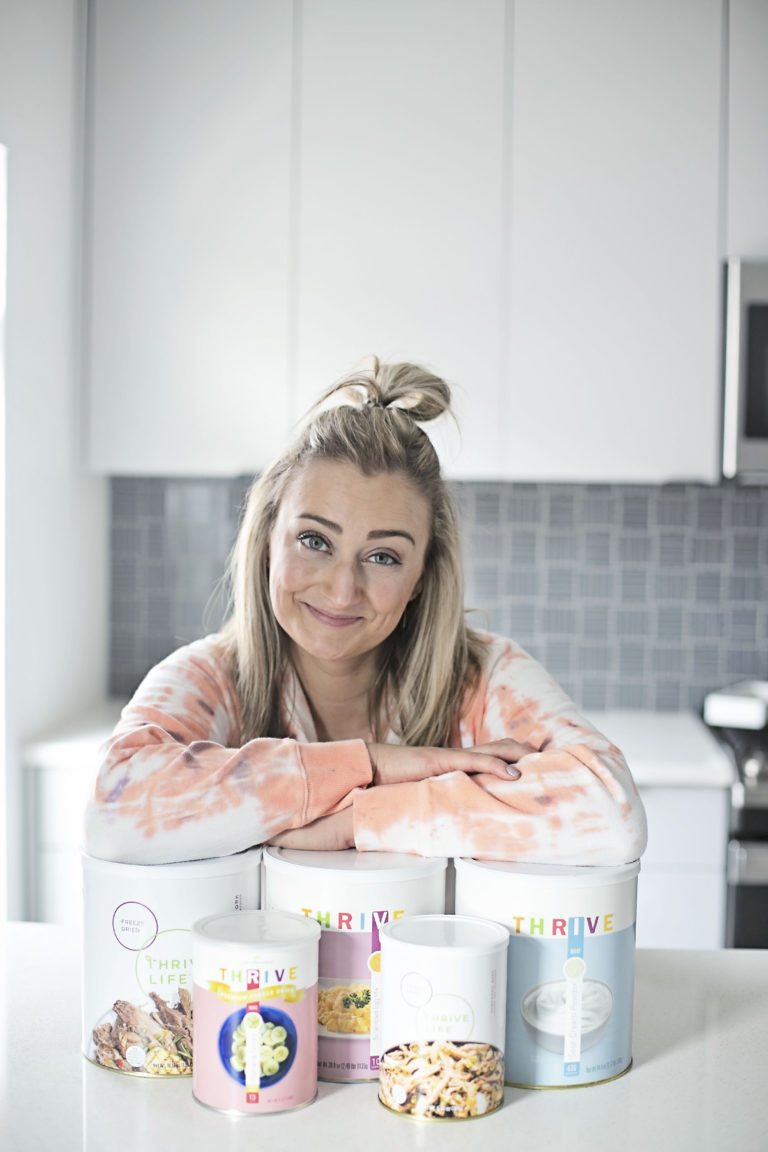 First, you need to know that there are three different price levels you can buy in at to become a consultant. At each tier, you'll find additional perks – mostly in the form of product.
Level 1 – Personal Plus $100
Earn commission on your purchases and those who purchase using your link
1 month of website/tech
9 different foods to try
Level 2 – Business Builder $220
Earn commission on your purchases and those who purchase using your link
1 month of website/tech
14 different foods to try
Level 4 – Business Builder Pro $499
Earn commission on your purchases and those who purchase using your link
1 year website/tech
14 different foods to try
$150 in coupon codes
Thrive Life Apron
1/2 off one corporate event
Once you decide on and purchase your starter kit, you're automatically a consultant. one
What is the commission plan like for a Thrive Life consultant?
If you want to get paid, you need to place a personal delivery order with a  minimum of $50.  Which is usually a given, because if you're selling this stuff, you obviously want to be getting it yourself.
But if you have a month where you don't want to place an order, that's fine – you just don't earn any money that month.  So it's lost commission if anyone ordered under you that month. Make sense?
For commission:
You make a flat 5% off your own orders past $50.  So if I place an order for $150, I make 5% on $100.  If I place an order for $1,000, I make 5% on $950.  This is true for every order you place.
When someone else orders using your link, you get 10% commission on their first, second, and third order, and then 5% every order thereafter.  So you make 5% off of orders from people who are on the monthly delivery, years after their first order. It's pretty incredible.
Even if all you tell about it is your family and a few close friends.  Even if only a handful of people order….it adds up!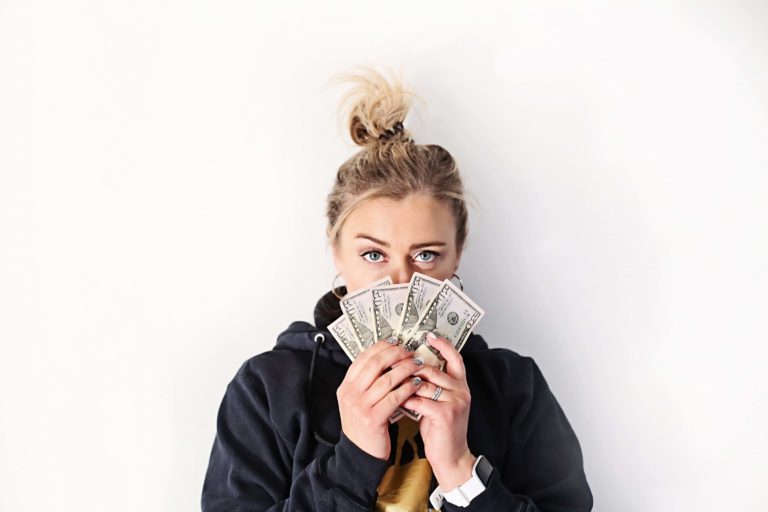 Another awesome consultant perk
Something they JUST started doing again (I say again because they did it 10 years ago but did away with it and now it's back and it is AWESOME) –
On top of your 10% commission on the first order for a new customer, you ALSO get 10% of their order in Thrive credit for yourself, to spend on your own food storage.
So on top of a paycheck you are now getting free food storage. I am really sad they haven't been doing this the past few years, but I'll take it now! 
On top of that, there are bonuses here and there, rank promotions where you earn more perks, etc. But that's the majority of the info right there.
Here is a more detailed document of the Thrive Life commission plan.
This is ABSOLUTELY WORTH taking advantage of.
If you hit $500 in new sales in your first 40 days, you get $90 in Thrive credit for yourself (not to mention the 10% in Thrive credit that you'll receive from each new customer's order)
You get that AGAIN if you hit another $500 in sales over the NEXT 30 days
And you get it AGAIN if you hit $500 in sales over the NEXT 30 days.  
So the first 100 days of being a consultant, you have the opportunity of earning $270 in free food storage just through fast start.
This is just a totally extra thing that you get for joining, so I recommend taking advantage!
What can I expect being a thrive life consultant on your team?
First of all, I'm super fun. Don't believe me? Come visit me on Instagram – life of the party right there. Plus, you'll see that my family is just as hilarious.
As far as my "team" goes, I am your number 1 person to ask any questions to about Thrive. You can call me any time, (I prefer Marco Polo if you have that – it's just super convenient), email, whatever. I've been with Thrive for over 10 years, so I know a lot about it.
And then if you plan on doing any posts on Instagram or Facebook or anything like that, I'll gladly share any content I have created around Thrive Life with you.  Any videos, pictures, etc. You can put your link on it and use it! Your success is my success – I am very free with my content.
Most people just email/text their family and friends and do an initial post on social when they sign up just to let people know about it.  I can help with that too – I get not wanting to be pushy with your friends and family, and I 100% respect that.
More Questions about being a Thrive Life Consultant?
I know that's a lot of information and maybe you have some more questions.
PLEASE – ask me! I am an open book about all of this – the good and the bad.
Email me at: melanie@planforawesome.com
I'm also happy to chat on Marco Polo, I just need your phone number and I'll send you a Polo.
But seriously, just about everyone these days sees the need for food storage.  Why not introduce them to Thrive and get paid?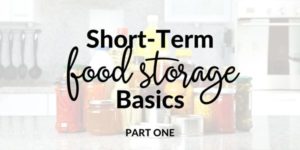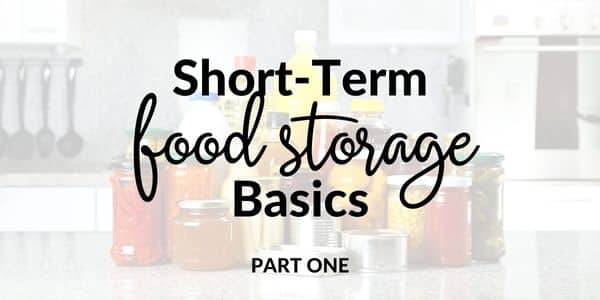 A beginner's guide to short-term food storage and the differences between short-term and long-term food storage.
Read More »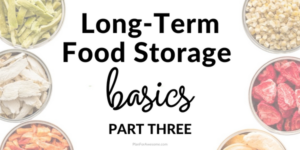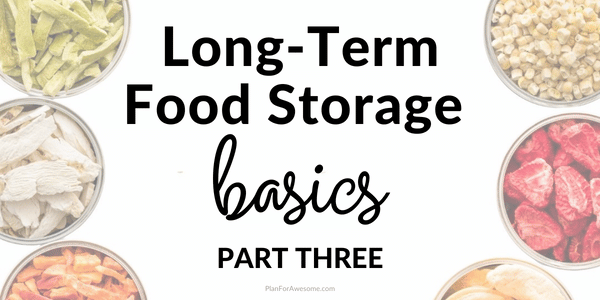 Sharing why I decided to use Thrive Life for my family's long term food storage needs, and why I love the Monthly Delivery Service!
Read More »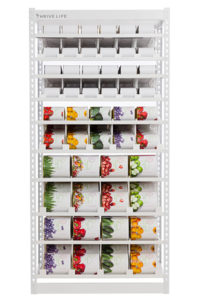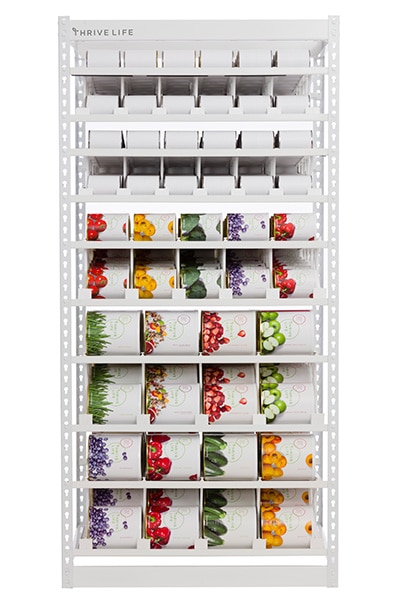 My absolute favorite food storage organizer While Thrive does offer a few different options for can rotators, this Variety Can System is hands-down my favorite.
Read More »
5 simple things you can do to get your family prepared if you don't have thousands of dollars or hundreds of hours
Receive EXCLUSIVE SUBSCRIBER-ONLY FREE PRINTABLES, INCLUDING "THIS OR THAT EMERGENCY PREPAREDNESS," with 5 things that take 15 minutes or less!