Tasty and Easy to Store Freeze-Dried Blueberries
Even if you don't like blueberries, you might want to try munching on these straight from the can anyway – they really are that tasty!
**This post contains affiliate links, which means if you click on a link and make a purchase, I may make a small commission at no extra cost to you.
Best Ways to Use Freeze-Dried Blueberries:
Blend them in a smoothie
Sprinkle on top of oatmeal or cereal
Bake some up in muffins or pancakes
Snack on 'em straight from the can
Grab a pantry can for your 72-hour kit, and you'll have a fresh, tasty snack that you won't have to rotate for 25 years!
Melanie's Notes on Blueberries:
Freeze dried blueberries are the perfect blend of crunchy and sweet; what's not to love?
The only problem is, there's no hiding the fact that you've been snacking on them.  After a handful of these, your tongue, teeth, and lips will be a beautiful shade of deep blueish-purpleish-blackish.  But don't worry – that's all natural color right there. Wanna know how I know?
There's one ingredient in this can: blueberries. 
No additives.
No preservatives.
Just blueberries.
25 year shelf life.
I personally get the blueberries in the pantry can size, because I like them super fresh and crisp. This is one of those fruits that does get soft and chewy after being open for a few weeks, so if you're not going to go through an entire number 10 can within a few weeks, I recommend ordering these in the pantry can size. It just depends on how quickly you'll go through them.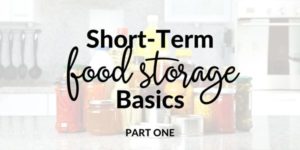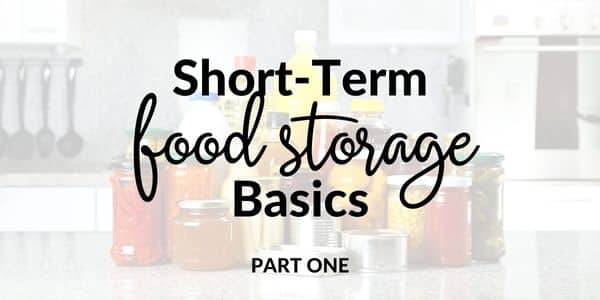 A beginner's guide to short-term food storage and the differences between short-term and long-term food storage.
Read More »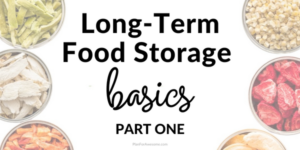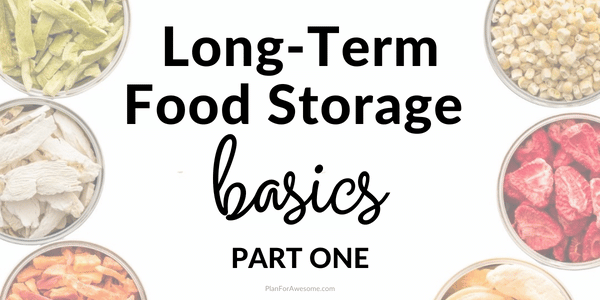 Answers to some of your most asked questions about long-term food storage, including the difference between dehydrated and freeze dried food.
Read More »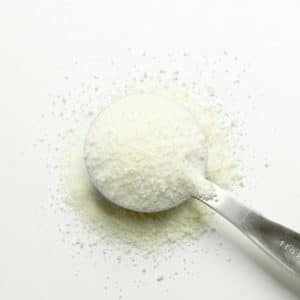 If you're looking for the best milk for your food storage, look no further. The instant powder from Thrive Life is the only one you will want once you try it.
Read More »
5 simple things you can do to get your family prepared if you don't have thousands of dollars or hundreds of hours
Receive EXCLUSIVE SUBSCRIBER-ONLY FREE PRINTABLES, INCLUDING "THIS OR THAT EMERGENCY PREPAREDNESS," with 5 things that take 15 minutes or less!