This is the best pack I have seen for the price, for packing your 72-hour emergency kits in. And these packs are ON SALE on Amazon!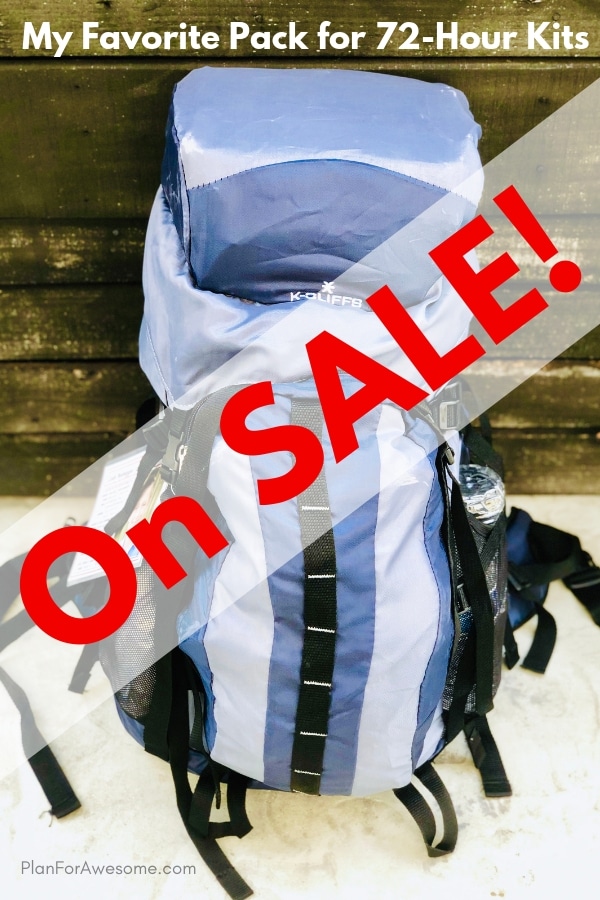 I love these packs for so many reasons.
To name a few:
Large capacity
Nice, thick, padded shoulder straps
Nice, thick, padded hip straps
Pockets on both sides (great for water bottles, flashlights, and other things you would like to have readily available)
Front zipper pouch for a separate pouch
Separate top compartment for added storage
Access to large main pocket through front pocket as well as the top
Plenty of straps to keep everything tight and secure
The PRICE! It is on sale right now for $37.99
**This post contains affiliate links; using these links helps to support this blog at no extra cost to you**
Don't walk. RUN! This is the lowest price I've found since January (and it is now June).
Be sure to get one for each member of your family who can carry this size of pack (my 11-year-old has this size, but my 8-year-old still has a smaller one, to give you an idea).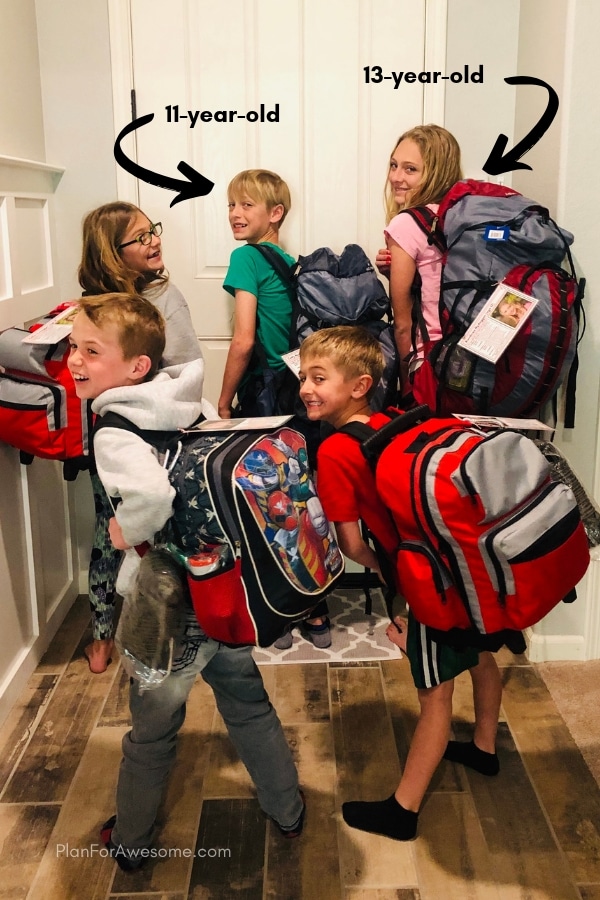 Single Pack
HERE is the link for this pack. It comes in 3 different colors: blue, red, or green.
Multiple Pack Discount
Below is a link for 10 packs wholesale. So if you plan on purchasing a few, this is the way to go. They come out to be $30 a piece! What a STEAL!
Even if you don't need 10, find a friend to split the 10-pack with! I've never seen them priced this low!
Don't forget to get enough for wedding gifts too!
If you haven't read it yet, here is a link to my post about things to think about before starting to build your 72-hour kits, which includes the different ways to pack your 72-hour kits.
Looking for ONE resource with ALL the things you need?
If you want a step-by-step guide that walks you through every single step of building your 72-hour kits, from preparing a functional space to store your 72-hour kits, all the way through to a rotation guide for when they're done, click here. This is a COMPLETE GUIDE to 72-Hour Kits for families. And when I say complete, I mean COM-PLETE! It is kind of insane how much I put into this thing. No more having to come back to the website, or subscribing and finding your free printables in the resource library, and clicking around the website. This is ALL in one spot. One PDF with all the kid tips, budget tips, pretty much every tip/hack imaginable with 72-hour kits. It comes with 25 supporting printables that are updated and amazing. This guide takes you through all of the steps in the schedule I outlined above, and more. Much more. Click on the picture to learn more and even see sample pages 🙂