Have you ever thought of dedicating a portion of your holiday budget to emergency preparedness items for your family? Where it may not win a top spot on your kids' Christmas wish lists, Christmas is a great time to set aside some money that you would have spent on gifts, to purchase some emergency preparedness items you don't have yet.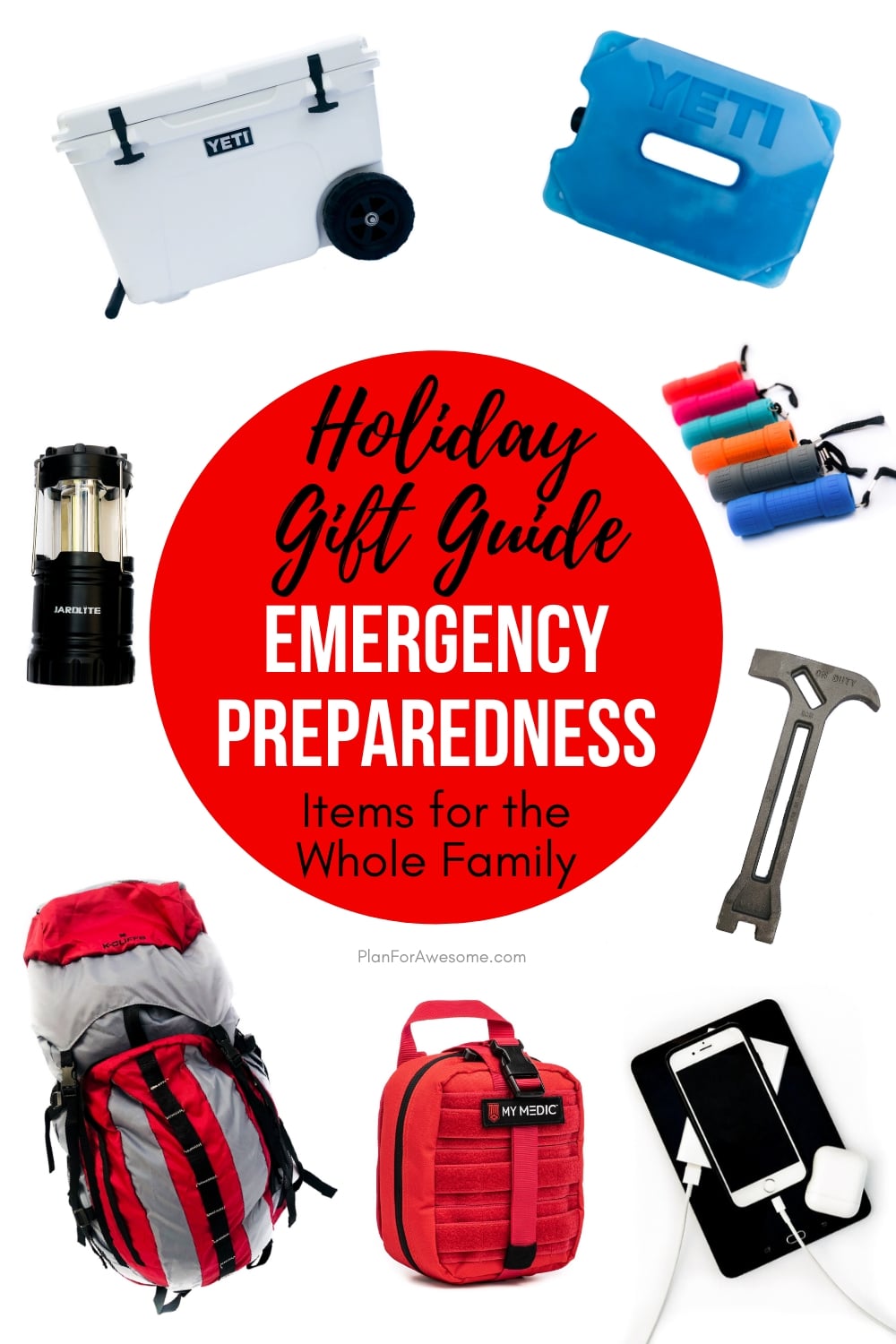 **This post contains affiliate links, which means if you click on a link and make a purchase, I may make a small commission at no extra cost to you.
Emergency Preparedness items can be expensive. They can also take a backseat with regards to priority level in our budgets. Christmas is a GREAT time to knock out some purchases that have been nagging at you as items you should buy, but you just don't want to. And you can make them FUN!
1. Christmas Gifts: 72-Hour Kits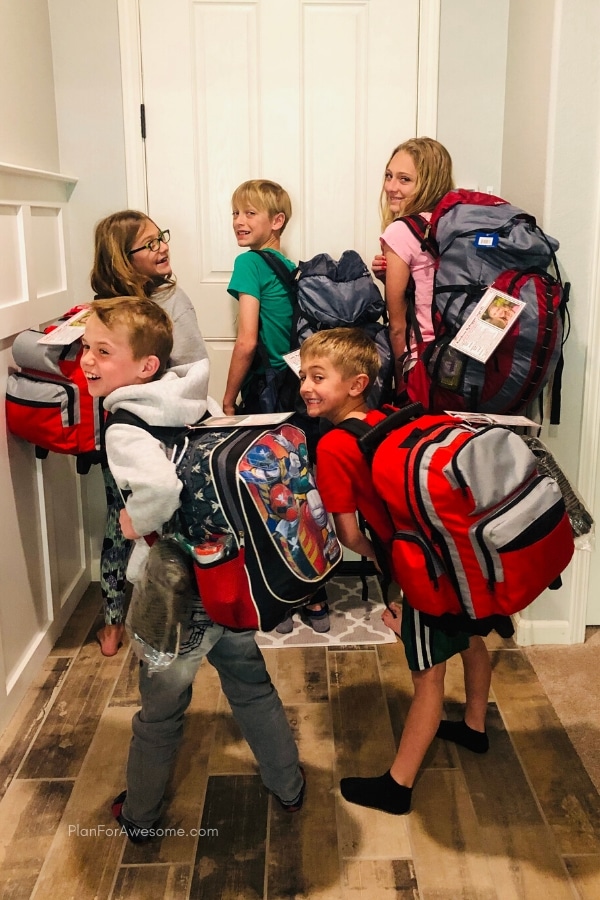 If you want to go really big, you could put together a 72-hour kit for each person in your household. What an amazing Christmas gift that would be! To get started on building your own 72-hour kits, click here.
However, with the price and time it takes to get these things pulled together from scratch, it is probably more realistic to just get a start on them this Christmas. I have listed a few things that are on the more exciting list of things you'll need to eventually gather for your family's 72-hour kits.
Backpacks for 72-Hour Kits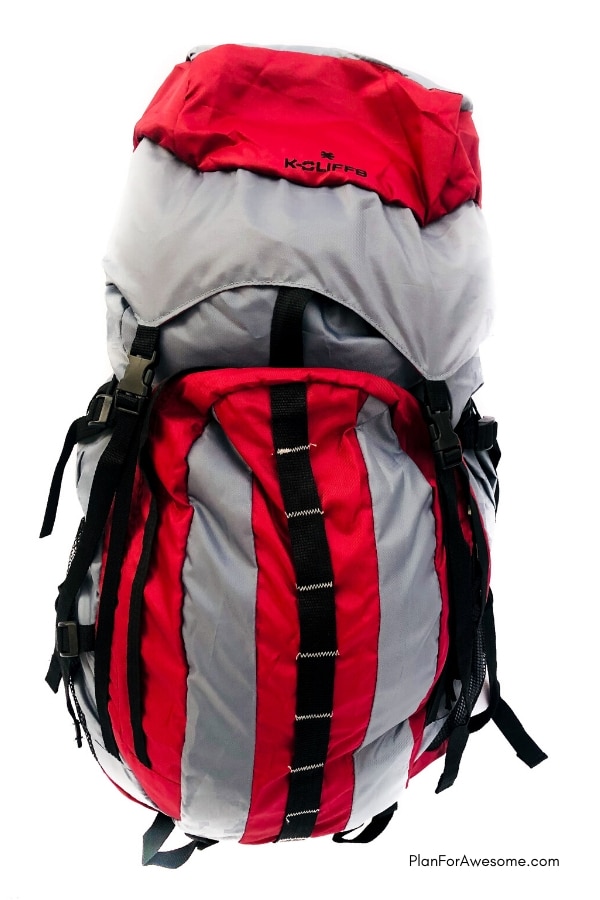 I realize most of the contents of a 72-hour kit don't make very exciting gifts. But giving each member of your family a pack to get the ball rolling is a great idea. It's something that even a small child can get excited about – it's THEIRS.
THESE packs (affiliate link) are great for adult/teenager kits. They hold a heck of a lot more than a regular backpack does, and they are only $35. I love all of the pockets and how you can access the main storage of the pack from either the top or the front.
If your kids are really little right now, rolling backpacks are a good option. That way they can grow into the actual backpack idea, and you won't have to keep buying different things as they grow. I bought backpacks similar to these ones (affiliate link) for our younger kids.
If you want RED backpacks for your kids, this one or this one is decently priced (affiliate links)…..but they don't have wheels.
Things to Put in a Few Pockets of the Backpacks for 72-Hour Kits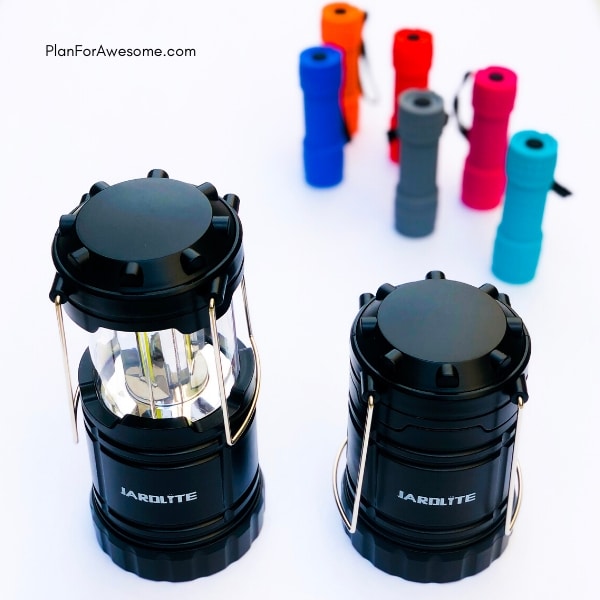 72-Hour Kits for Pets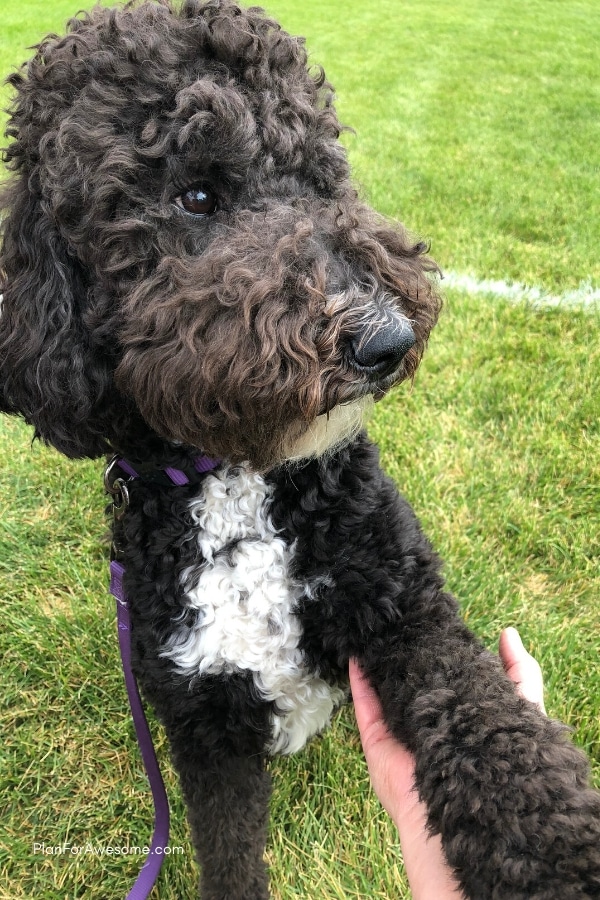 Instead of getting another dog toy this year, consider purchasing a 72-hour kit for your pets for Christmas (click here to read the post for all the details and helpful links)!
2. Christmas Gifts: Helpful Items During a Power Outage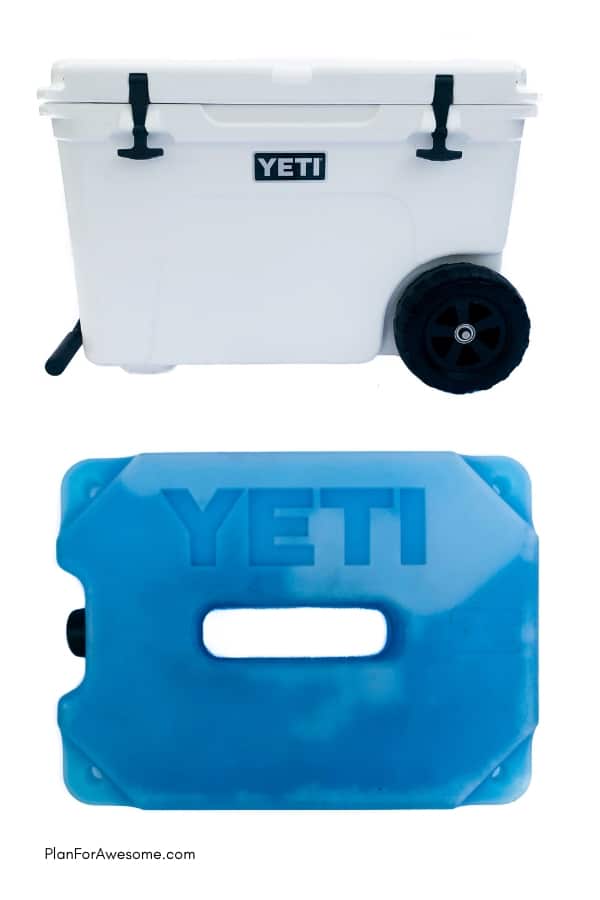 These 4 things I mentioned under 72-hour kits would also be great stand-alone items/stocking stuffers for just general power outage preparation.
3. Christmas Gifts for Adult/Married Children
Do you know how much I loved and appreciated REALLY USEFUL gifts from my parents when I was out on my own / a newlywed? Once you hit college, gone are the days when you ask for anything FUN.
So why not buy your adult children something really useful that may even save their lives one day?!
72-Hour Kits
If you want to be a total rockstar parent, you could put together a 72-hour kit for your adult children. I even have some adorable printables for 72-hour kits for couples. If you want to start out slow, you could just do the backpack idea mentioned above.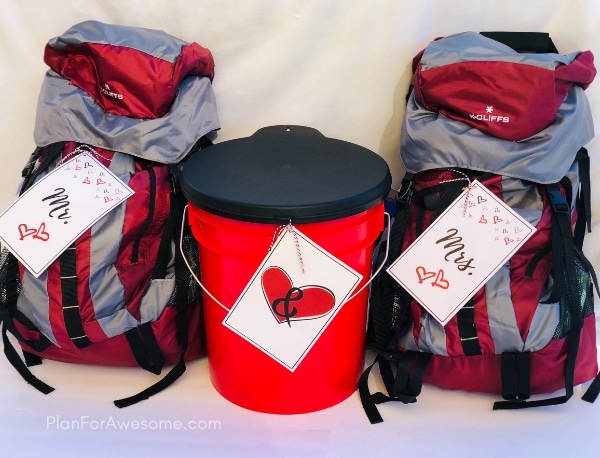 First Aid Kits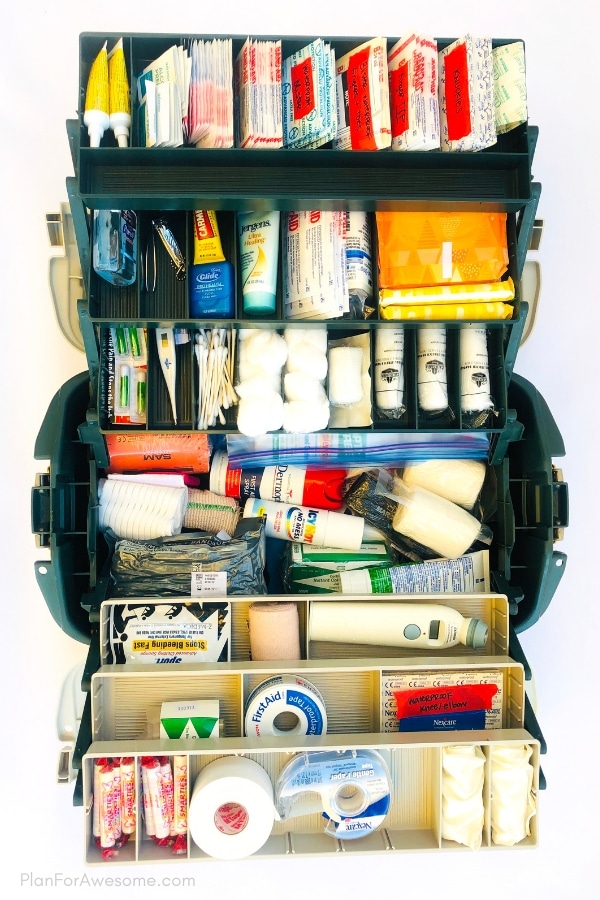 I don't know about you, but having a really good First Aid Kit was not on my radar til I had been married for several years. Consider putting together a comprehensive First Aid Kit for your grown kids!
If you don't want to mess with putting together your own First Aid Kit from scratch, these pre-done kits are really neat! (affiliate link)
I actually made a few separate First Aid Kits to put in my baseball wagon and travel tote. They weren't nearly as comprehensive as the one shown above, but they have proved to be incredibly useful in both those areas as well!
Fire Items
Fireproof Waterproof Box
This is probably one of the very best gifts I can think of to give a grown child for Christmas. Not only will it protect their important documents in the event of a fire or flood, but it will also help them get organized, and provide ONE place for them to keep all their important documents during all those moves from apartment to apartment in those early years of figuring out life! To help you decide which type/size, go read this quick post that guides you through the things to think about and consider when purchasing a fireproof box.
This one (affiliate link) is like the one we have, where this one ((affiliate link) is very similar, but has wheels. I wish we had gotten the one with wheels. Don't forget to buy file folders (hanging and/or normal, to help them organize it). (affiliate links)
Fire Extinguishers
Another thing that wasn't on my radar for several years after leaving home, was a fire extinguisher. There are multipurpose fire extinguishers (affiliate link) that are labeled "B-C" or "A-B-C." This is the type I would recommend to get for any home. At the very least, you should DEFINITELY HAVE ONE IN THE KITCHEN, no matter who you are! This is a gift that will last them 10 years. Totally worth every penny.
Fire Ladders
For more info on fire extinguishers and fire ladders, see this post!
Fire ladders are…yep, you guessed it…another item that most college students/newlyweds don't have and don't think about getting. My first choice of a fire ladder can be found HERE (affiliate link) on Amazon. Be sure to get the correct length…this link is for a ladder for a 2 story home. There is an option for a 3 story ladder on this link as well.
Emergency Shut-Off Tool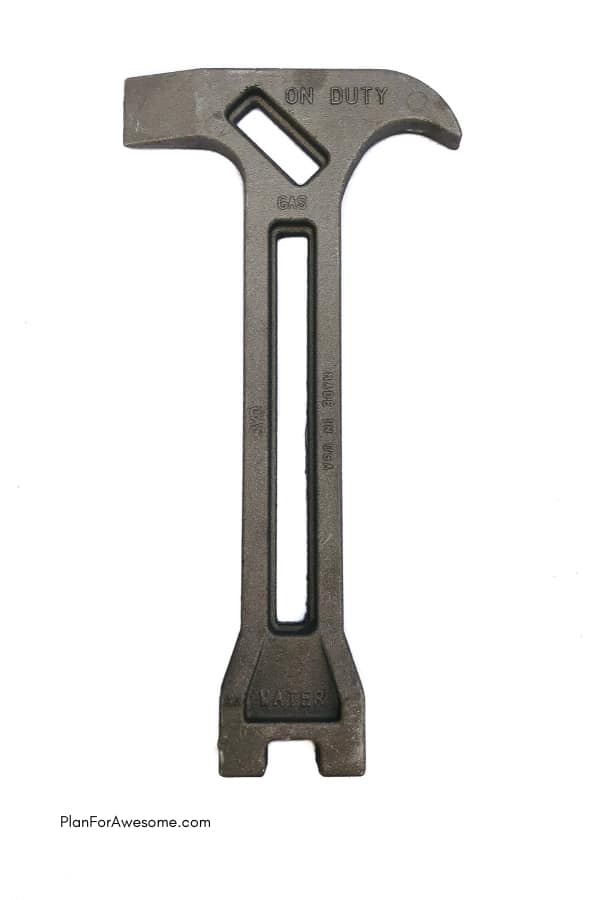 This is the shutoff tool we have (affiliate link). It is $17.99 today on Amazon (prices change sometimes, but I've never seen it for over $20). It's a fairly universal tool, designed to work for standard gas and water meters. This could literally save a life one day.
For more information on how to use this tool, see this post about shutting off utilities, or this post with small emergency preparedness tasks to perform each day for one month.
Below is a free printable for the recipient to hang in his/her garage or other designated area. If you have card stock, I would recommend printing it on that.
And there you have it! Now you've just got to decide what you want to do this year! Go ahead and pin this on Pinterest so you can refer back to it for future holidays/occasions!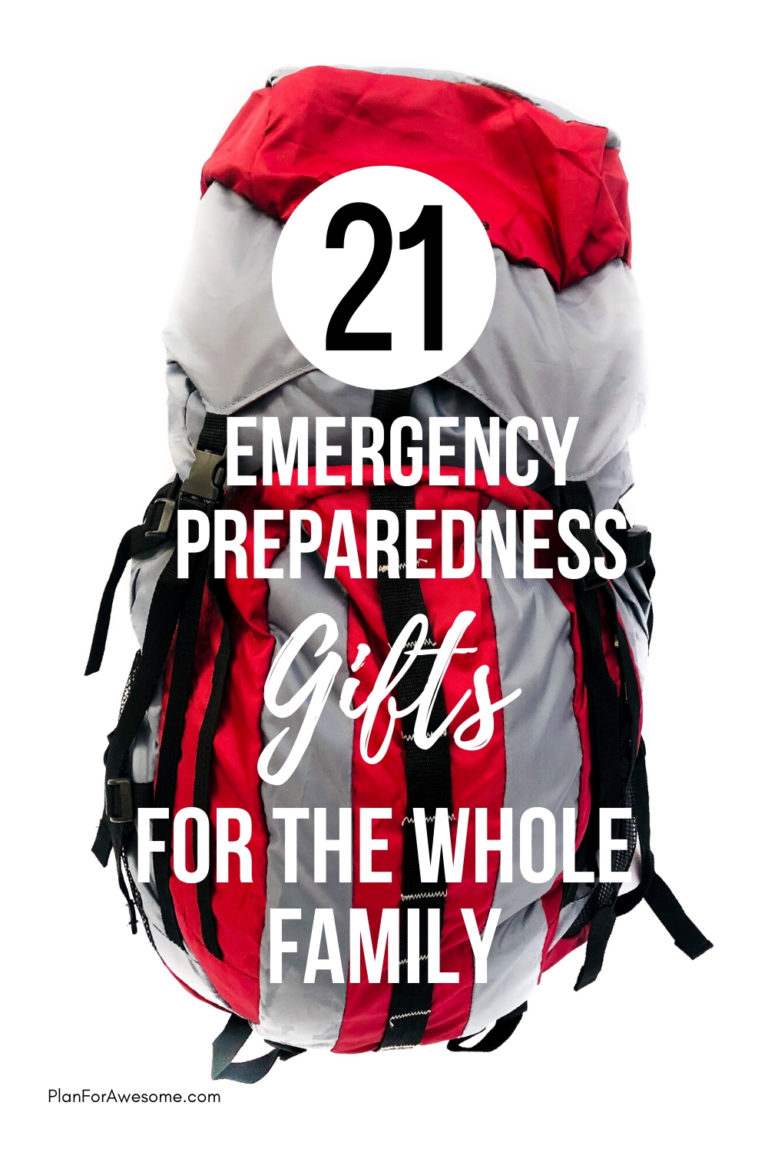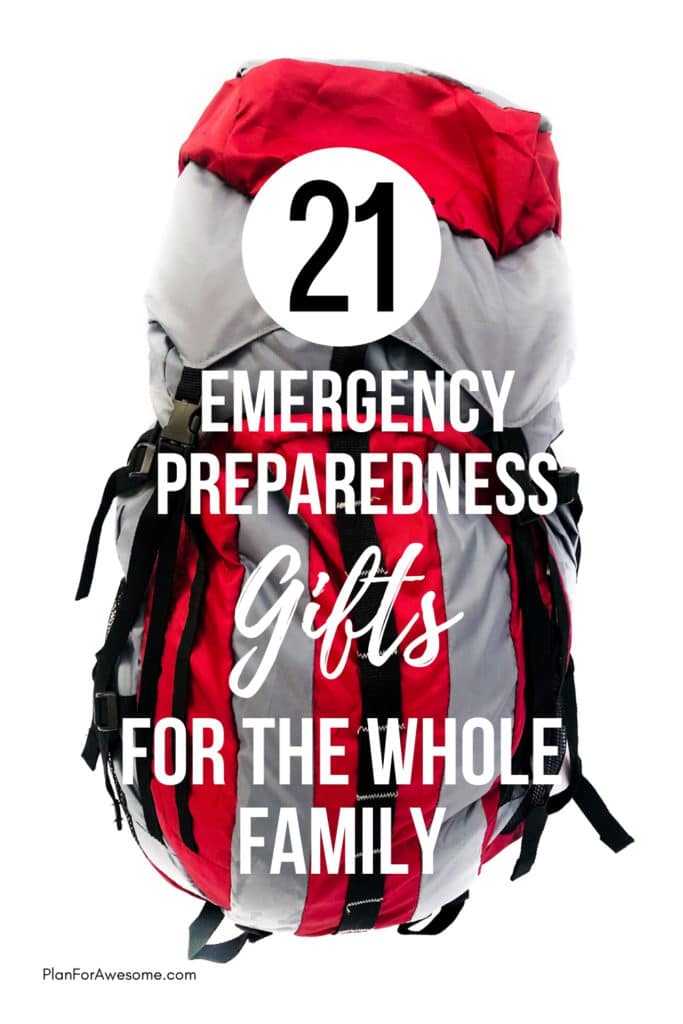 Looking for ONE resource with ALL the things you need to build your 72-hour kits?
If you want a step-by-step guide that walks you through every single step of building your 72-hour kits, from preparing a functional space to store your 72-hour kits, all the way through to a rotation guide for when they're done, click here. This is a COMPLETE GUIDE to 72-Hour Kits for families. And when I say complete, I mean COM-PLETE! It is kind of insane how much I put into this thing. No more having to come back to the website, or subscribing and finding your free printables in the resource library, and clicking around the website. This is ALL in one spot. One PDF with all the kid tips, budget tips, pretty much every tip/hack imaginable with 72-hour kits. It comes with 25 supporting printables that are updated and amazing. This guide takes you through all of the steps in the schedule I outlined above, and more. Much more. Click on the picture to learn more and even see sample pages 🙂